SIOUX FALLS, S.D. -(Ammoland.com)- Pheasants Forever and Quail Forever have revealed the 2018 headlining presenters for the Wild Game Cooking Stage at National Pheasant Fest & Quail Classic.
Returning headliner, Hank Shaw, will be joined by Krissie Mason of Minnesota, Jack Hennessy of Kansas, and Danielle Prewett of North Dakota to provide flavorful wild game demonstrations at the Sioux Falls Convention Center on February 16, 17 & 18.
Orca Coolers is the presenting sponsor of the Wild Game Cooking Stage.
"If you think about it, a meal has been the goal of hunting since the stone age. Unlike the stone age, our lineup of chefs at National Pheasant Fest & Quail Classic will help teach attendees to turn wild meats into delicious dinners for the whole family to enjoy," explained Bob St.Pierre, Pheasants Forever & Quail Forever's vice president of marketing. "This year, I'm particularly excited for Hank Shaw to unveil his new book Pheasant, Quail, Cottontail in Sioux Falls. With Hank's donation back to our habitat mission for every book sold, the hunt and meal truly come full circle back to our habitat mission."
National Pheasant Fest & Quail Classic presented by Federal Premium Ammunition will be the nation's largest trade show and convention for upland hunters, producers, sport dog owners, and wildlife habitat conservationists.
The event will also highlight Pheasants Forever's accomplishments in the state of South Dakota, home to 34 chapters of Pheasants Forever.
These local chapters account for more than 6,500 members statewide who have contributed over $6.4 million to complete 28,201 wildlife habitat projects impacting 498,311 acres for wildlife habitat conservation efforts.
Wild Game Cooking Stage Presenters
Hank Shaw – A former restaurant cook who later spent 18 years as a political reporter, Shaw can now be found on his James Beard award-winning blog, Hunter Angler Gardener Cook. Shaw has authored multiple books on wild game cooking: "Hunt, Gather, Cook: Finding the Forgotten Feast," "Duck, Duck, Goose," which covers waterfowl cooking, and his latest book, "Buck, Buck, Moose," which covers all things venison. This wild game author will debut his new hardcover, "Pheasant, Quail, Cottontail: Upland Birds and Small Game from Field to Feast," on the National Pheasant Fest & Quail Classic show floor. He has also been published in Food & Wine, Petersen's Hunting, Organic Gardening, Outside Magazine, Field and Stream, and Pheasants Forever's Journal of Upland Conservation. Shaw has been featured on "Bizarre Foods America" with Andrew Zimmern, "Meateater" with Steve Rinella, "The Sporting Chef" with Scott Leysath, and "Somebody's Gotta Do It" with Mike Rowe. Shaw is a Life Member of Quail Forever whose exclusive upland recipes will be featured in the Pheasants Forever & Quail Forever Journals.
Wild Game Cooking Stage Seminars: Getting the Most Out of your Gamebirds / Taming Chaos: Cooking Quail and Other Small Birds / Skinless, Boneless Pheasant Breast: Tips & Techniques for the Most Common Cut
Krissie Mason – Raised a Minnesota farm-girl in a hunting family, Mason is an outdoorswoman, writer and wild game food enthusiast who has reconnected with her culinary country roots and family hunting traditions. A regular contributor to Outdoor Life, OutdoorLife.com, Outdoor Hub, Ruffed Grouse Society Magazine, Deer & Deer Hunting Magazine and several outdoor publications, Mason fully supports a field-to-fork wild food chain and especially enjoys stretching wild game palates with ambitious and delicious recipes. Fully engrossed in the outdoor lifestyle, Mason is currently the editor of Horizons Magazine, a bi-monthly publication of the Association of Great Lakes Outdoor Writers. Follow Mason on her blog at https://www.krissiemason.com/.
Wild Game Cooking Stage Seminars: Nordic Salmon Soup: Warms you like a Fine Finnish Sauna / Mystery Meatballs: Twisting the Ubiquitous Porcupine / Rabbit Confit: Fudd's Bud in a Hot Fat Bath
Jack Hennessy – Author of the Braising the Wild blog, Hennessy's outdoor heritage stems from the backcountry of Washington state where he pursued upland birds and big game animals while attending graduate school and later working as a line cook at the famed Elk Public House in Spokane. Hennessy has made a name for himself by authoring wild game recipes for a variety of publications including the Pheasants Forever Journal of Upland Conservation, The Spokesman-Review, the Minneapolis Star Tribune, Outdoor News, and as a weekly columnist of "Game Gourmet" for the Pioneer Press. Hennessy currently serves as an outdoor writer/social content producer with Brothers & Company, an ad agency producing print and digital content for outdoor brands such as Remington Arms, Under Armour Hunt/Fish and Carhartt. Read more about Hennessy's passion for wild game cooking on his blog, and follow along on his Facebook page.
Wild Game Cooking Stage Seminars: Kid Fun with Quail Quesadillas / Save Those Rooster Thighs for Pheasant Tinga
Danielle Prewett – Danielle Prewett is a true field-to-table enthusiast who takes pride in harvesting, processing and cooking wild game. She started the blog Wild + Whole only a year ago and has since had the opportunity to contribute recipes and photographs to various outdoor publications. Prewett believes in living a vigorous lifestyle and uses her blog to inspire others to prepare healthy recipes with wild game while making conscious decisions about consuming higher quality meats and fresh, whole foods. When Prewett is not in the kitchen, she can be found teaching yoga, or out with her favorite hunting companions: a Golden Retriever and a Deutsch Drahthaar. Find out more about Prewett's culinary inspirations by following her on Instagram or her blog page.
Wild Game Cooking Stage Seminars: Pan-Roast Gamebirds like a Pro: Pheasant Breast with Chimichurri / Learn to Love the Pressure Cooker: Pheasant Stew with Leeks and Potatoes / Build a Better Wild Game Salad: Seared Duck with a Ginger-Miso Salad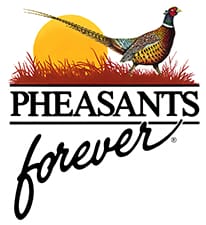 About Pheasants Forever:
Pheasants Forever, including its quail conservation division, Quail Forever, is the nation's largest nonprofit organization dedicated to upland habitat conservation. Pheasants Forever and Quail Forever have more than 140,000 members and 700 local chapters across the United States and Canada. Chapters are empowered to determine how 100 percent of their locally raised conservation funds are spent; the only national conservation organization that operates through this truly grassroots structure. Since creation in 1982, Pheasants Forever has spent $784 million on 530,000 habitat projects benefiting 17 million acres nationwide.
For more information, visit their website.