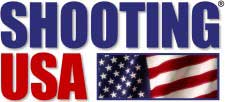 Nashville, TN -(AmmoLand.com)- It takes three guns and lots of ammo to claim a Championship in the USPSA's Multi-Gun Nationals.
Plus, they called it Hitler's Garand. The Gewehr 43 is one of History's Guns.
Then, Cleveland recalls 75 years of history at the I-X Center, from the days it built Tanks for the wars.
And Ken Hackathorn is training us to shoot like John Wick.
More Info…
AIR TIMES BY TIME ZONE
Wednesday 9:00 PM Eastern and Pacific, 8:00 PM Central
Shooting USA is listed as a one-hour show in your cable menu.
SHOT Show:
As you read this we'll be on the floor of the Sands Convention Center in Las Vegas seeing the new guns and gear coming for 2018.  It's a dealer-only show, but we'll be sending out podcasts and Facebook Live reports on what's new for this year.
Stay Connected to Shooting USA!
Subscribe to the Shooting USA YouTube Channel to catch up on Pro Shooter Profiles, Pro Tips, History's Guns, and more! Plus, add us on "Like" on Facebook, and "Follow" us on Instagram too!
Stay connected on iTunes, and find links from the home page of ShootingUSA.com
About Shooting USA:
Jim Scoutten, America's Most Watched Firearms Reporter, has been on the beat for 25 years, reporting the stories of the Shooting Sports and the Firearms Industry. The show produces a series of popular segments focusing on historical guns, the personalities in the sport and industry, insider reports from gun tests, and practical tips from shooting sports pros. The show appeals to shooting sports enthusiasts of all ages and skill levels by providing practical tips on safely handling, modifying and repairing their favorite guns.
For more information, please visit www.ShootingUSA.com.