Bob Irwin highlights the latest self defense and other shootings of the week. Read them and see what went wrong, what went right and what we can learn from self defense with a gun.
USA –-(Ammoland.com)- The Gwinnett Daily Post reports 01-05-2018 in Snellville, Georgia, on New Year's Eve Sunday an armed robbery suspect tried to rob a Craigslist seller of a cellphone.
Snellville police responded to reports of a male shooting into a vehicle in a Walmart parking lot on Scenic Highway, according to Detective Kevin Seay. They detained the suspected shooter to further investigate the incident.
"By the time I got there, the shooting victim was at Eastside Medical Center," police said. "He was shot three times in the left triceps area. We were able to interview him, his brother, who was driving the car, and his cousin, who was a front-seat passenger."
In the course of the investigation, police determined that the shooter was meeting with the armed robbery suspects, a pair of 21 year olds, to sell them a cellphone.
That's when things went wrong.
"Basically, the person who got shot produced a firearm to rob the would-be buyer, but the buyer jumped out of his vehicle and shot back, hitting one of the would be robbers. The detective said "It turned out that the guy who got shot wasn't the victim, but actually the offender. He and his cousin were arrested and the victim was not charged."
The intended victim works as a security guard.
The two robbers were charged with armed robbery, aggravated assault, possession of a firearm during the commission of a felony and obstruction of justice for lying to investigators.
Both are being held at the Gwinnett County Jail without bond.
Comments: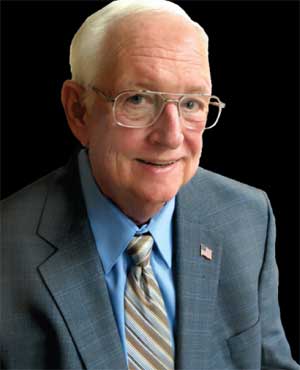 Oops, the bad guys managed to pick an armed victim! One sure way to lower the crime rate is to make future criminals think about these occupational risks.
Flipping burgers is a lot safer unless the fast food place gets robbed.
Would an unarmed victim survive this encounter?
Bob Irwin, Las Vegas
About Bob Irwin
Bob is retired after 30 years of ownership of The Gun Store & Indoor Range in Las Vegas. He continues his 2A issues show "Fired Up with Bob Irwin" on YouTube and on KLEY 1230 AM, The Nevada Talk Network on Saturdays at 9 a.m. This is 8 Nevada stations. Streamed world wide. As a firearm instructor of Concealed Firearm Applicants, Armed Security Officer and Law Enforcement Academies over his career, Bob appears frequently as an expert witness for firearm & use of force cases in Federal, State and local courts.
---