Brownells will donate five percent of its Sunday, February 4, 2018, sales to Brotherhood for the Fallen.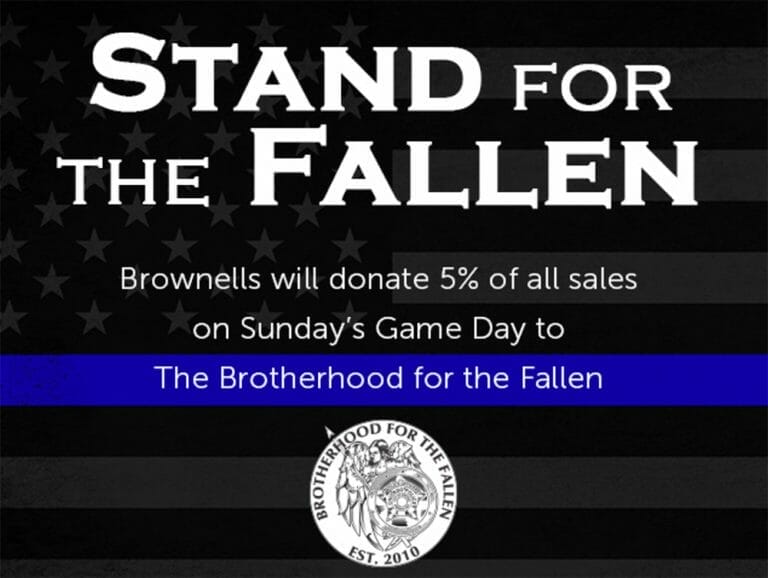 GRINNELL, Iowa –-(Ammoland.com)- Brownells stands firmly and proudly with the men and women of our nation's law enforcement and military. To show their support, Brownells – as part of its "Stand for the Fallen" event – will donate five percent of its game day sales to the Brotherhood for the Fallen.
Founded in 2010 by Chicago Police Officer Rick Caballero, the Brotherhood for the Fallen – a 501 (c) (3) non-profit organization – supports the families of fallen officers across the U.S. and Canada. Brotherhood members from seven chapters across the country attend funerals for officers feloniously killed in the line of duty, while offering emotional and financial support to their families.
The Brotherhood currently consists of the following chapters:
Aurora, Colorado Police Chapter
Boston, Massachusetts Police Chapter
Chicago, Illinois Police Chapter
Dallas, Texas Police Chapter
Fort Worth, Texas Police Chapter
New York City, New York Police Chapter
Suffolk County, New York Police Chapter
To date, the Brotherhood has assisted more than 375 grieving families.
Brownells' donation will help kick off the Brotherhood's new scholarship program to help deceased officers' children and spouses receive educational assistance.
"Our organization is able to assist more families as a result of Brownells' kindness," said Caballero. "Our mission has always been to support the families of officers killed in the line of duty. We've been looking for ways to help families over the long term and we're excited to get our scholarship program running."
The "Brownells Stand for the Fallen" event is intended to highlight the fact that professional football players earn millions while playing a game. Conversely, real heroes in law enforcement and our military risk and often give their lives for a fraction of most professional athlete salaries. All active-duty servicemen and women, veterans and police officers past and present deserve our gratitude.
For those who refuse to stand in their honor, Brownells vows to stand for them on game day.
"Brownells will always stand with our nation's law enforcement officers and members of our military," said Pete Brownell, CEO. "Our police officers and servicemen and women walk the point for us every single day. They are there for us in our times of need. We hope the money generated from this event will assist law enforcement families in their times of need."
To learn more about the Brotherhood for the Fallen, visit.
To learn more about Brownells "Stand for the Fallen" event, visit.
---
About Brownells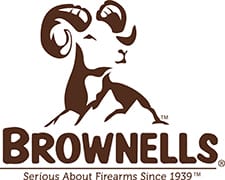 Serious About Firearms Since 1939™, Brownells is the world's leading source for guns, gun parts and accessories, ammunition, gunsmithing tools and survival gear. With a large selection of both common and hard-to-find items, and an extensive collection of videos, articles, and gun schematics, Brownells is the expert for everything shooting-related. Committed to maintaining our great traditions, Brownells has more, does more and knows more – and guarantees it all, Forever. For more information or to place an order, call 800-741-0015 or visit Brownells.com. Stay up-to-date with Brownells on Facebook, Twitter and Instagram.