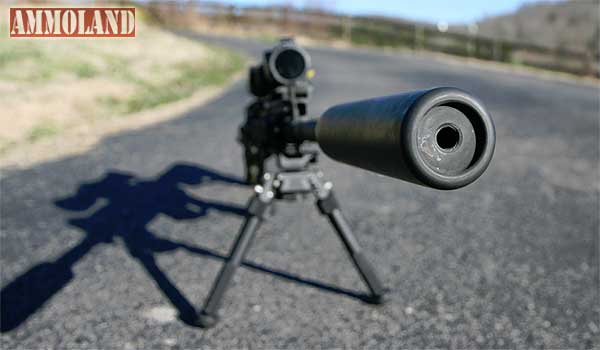 USA – -(Ammoland.com)-
California
On Tuesday, January 9, 2018, the California Senate Public Safety Committee heard S.B. 710, a bill seeking to legalize suppressor ownership and hunting in California. Unfortunately, even after informative testimony by the American Suppressor Association, the committee failed to pass the bill in a 3-2-2 vote with two republicans and one democrat voting in favor of the bill. Two democrats voted against, and two abstained.
The American Suppressor Association is working on language for a new, slightly modified bill in California for the current legislative session and continuing our process of education and advocacy on behalf of gun owners in California.
Maine
On Tuesday, February 20 2018, the Committee on Inland Fisheries and Wildlife unanimously advanced a bill to remove the sunset provision on hunting with a suppressor in the state, which will otherwise expire on August 1, 2018. This legislation has the support of the Maine Department of Inland Fisheries & Wildlife. We are working directly with Rep. Stephen Wood (R-57) to ensure that hunting with a suppressor in Maine becomes a permanent fixture. Should it pass, a special permit will still be required to hunt with a suppressor in Maine.
Nebraska
LB780 a proposed bill in Nebraska to ban bump stocks and suppressors has drawn significant opposition. The American Suppressor Association submitted written testimony to the Judiciary Committee opposing the ban on suppressors. Since that hearing, the original bill sponsor, Patty Pansing Brooks, has offered an amendment to remove the ban on suppressors. As of this writing, the amendment has not been incorporated into the bill. The American Suppressor Association will continue to monitor this bill in Nebraska.
Vermont
On Tuesday, February 20 2018, American Suppressor Association Executive Director Knox Williams was in Vermont to testify in the House Committee on Natural Resources, Fish, and Wildlife in support of House Bill 31. Following the hearing, Williams, along with Brent Miller of the Congressional Sportsmen's Foundation (CSF), hosted a suppressor demonstration for the Vermont Legislative Sportsmen's Caucus, and officers of the Vermont Fish & Wildlife Department. Sponsored by Rep. Patrick Brennan (R-Chittenden) and Rep. George Till (D-Chittenden), H.31 seeks to legalize hunting with suppressors in the state of Vermont – one of just two states where suppressor ownership is legal but suppressor hunting is not. In 2015, the American Suppressor Association was instrumental in legalizing suppressor ownership in Vermont with the passage of House Bill 5.
We will provide updates on our efforts in Connecticut (hunting), Delaware, Hawaii, Illinois, Massachusetts, New Jersey, New York and Rhode Island as they progress.
---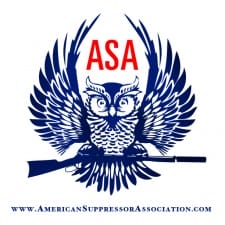 About the American Suppressor Association (ASA):
The American Suppressor Association (ASA) is the unified voice of the suppressor industry. Our mission is to unite and advocate for the common interests of suppressor manufacturers, distributors, dealers, and consumers. To accomplish our mission, our principal initiatives focus on state lobbying, federal lobbying, public education, and industry research.
For more information on how you can join the ASA, and help protect and expand your right to own and use suppressors, please visit us online at www.AmericanSuppressorAssociation.com