Terril give us a rand report on the Glock 29 Gen4 Handgun in 10mm.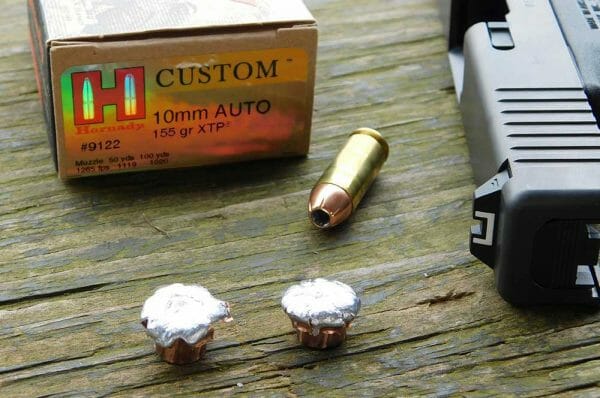 USA – -(Ammoland.com)- I am a total stranger to polymer framed semi-automatic handguns. I really have no dog in the fight over which brand is better, but I finally took the plunge with a Glock 29, an odd bird in the market but one with lots of power ( 10mm Auto ) in a relatively small package. After several hundred rounds downrange, I hope this will be an insight for other first-time Glock owners and a referendum on the Model 29 itself.
The Glock 29 Gen4 Handgun is a very pedestrian looking handgun compared to its newer competitors. Despite the widespread myth of the Glock being a plastic pistol, the first thing that sticks out is the beefy squared off steel slide scarred on both sides by basic vertical serrations for gripping. The slide is 1.120 inches thick and is mounted with basic polymer three-dot sights. The rear notch sight may be drifted for windage on the spot.
The pistol's 3.77-inch barrel operates on a Browning inspired tilting lock where the flat section of the barrel locks against the ejection port when firing.
Switching this discussion to the lower half, the pistols is made of polymer with steel reinforcement used where needed—like for the slide rails. Currently, only the Generation 4 and SF Model 29s are available. The frame on the SF is a bit shorter for ease of use with smaller-handed shooters, but it retains the features of the Gen 4 which has prominent finger grooves at the front of the grip and replaceable backstraps that come included with the gun so the grip can be tailored to what fits best. The grip is subtly checkered, but the remainder of the frame is relatively mute. A rail for mounting a light hangs out near the muzzle, and the takedown lever and right-sided magazine release and slide release are the only prominent controls. There is no manual safety except for that on the "safe-action" trigger.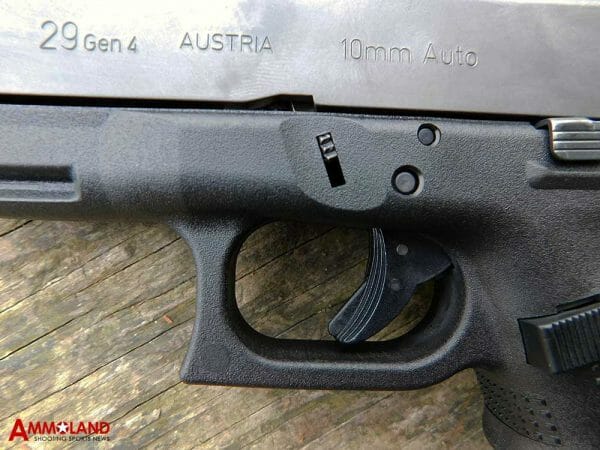 This relatively thick subcompact pistol needs to be bulky up top to harness the power of the 10mm Auto cartridge it is chambered in, but you will find virtually the same pistol chambered in 45 ACP—the Glock 30. The 10mm was developed to have magnum revolver power in a semi-auto platform in the 1980s, and the Glock 29 holds ten of them with the option of using longer Glock 20 fifteen round magazines.
Glock 29 Gen4 Handling & Shooting
The Glock 29 Gen4 Handgun got through four hundred rounds of testing without any cleaning with minimal issues. It ate 300 rounds of LAX 180 grain FMJ range ammunition and a further 100 rounds of Hornady Custom 155 grain XTPs like those featured in our 357 Magnum vs. 10mm Ballistics Testing. Between round 1 and 400, I learned a few things.
A common criticism of Glock pistols is that the grip doesn't fit the hand very well. The included extra backstraps can alleviate this, but upon picking up the Glock 29 Gen4 and taking aim, I found that the front sight was a bit higher than the rear. Anchoring the pistol's grip tightly with the ring finger evened up the sights perfectly, and I was ready to start shooting. The three included magazines were easy to load until getting to the eighth round. Fighting the spring was hard, but the added magazine loader solved the problem and got me loaded to all ten. With that, I inserted the magazine and slapped it hard to make sure it was seated, racked the slide, then took a careful two-handed grip. My first targets were six-inch circles at seven yards.
I squeezed off the first shot. A ball of flame shot out from the gun and in a moment a hole where I was aiming. Second shot did the same, but afterward, the rest of my shots hit far to the low and right. The trigger was light coming in at just over six pounds. Far lighter and shorter the ten-pound triggers found on revolvers I am used to.
I was pulling the trigger far too fast, but I started to get used to the trigger and its audible reset upon firing a shot, and I ended up with respectable groups in the end. I was surprised how well the pistol handled recoil, despite being so small and chambered for a "butt stomping" cartridge. My hands survived without any cuts or soreness for that matter, and I felt there to be no more recoil than an average 9mm pistol.
I did notice that my pinky finger is left hanging by the short grip and my attempts to get all fingers on the grip are broken by a few shots. It is a cost of having a small handgun, but it did not seem to hinder accuracy or follow-up shots.
Afterwards, I embarked on a variety of tests for accuracy and ammunition dumps to test reliability. My accuracy improved with consistent five-shot patterns running around three inches. My attempts at twenty-five yards opened to six to eight inches. This isn't a reflection of the pistol so much as my ability to shoot it. Shooting in a semi-rapid fashion, it wasn't difficult to keep all ten shots in the eight-ring on a ShootNSee silhouette at seven yards. The Glock 29's accuracy is more than adequate for the job and for its size.
Reliability was close to 100 percent with one failure to fully eject an empty case during my second 100 round test. This was one of the few times I tried shooting with a less than tight grip. This condition is known as "limp-wristing," and it occurs when firing an auto pistol without a good, firm grip on the gun. It is a user error malfunction, but a malfunction nonetheless.
Parting Shots
While any subcompact Glock wouldn't be my first choice for a new shooter due to the shorter grip length, the predictable trigger pull and simplicity of the design lend itself well to being forgiving toward the user. It might be a little overkill to hop right on with a 10mm, however. Though the Gen4's dual recoil spring managed to kick very well for me, your mileage may vary. The only major problem with the Glock 29 Gen4 Handgun is the availability of the cartridge it fires. The 10mm Auto round fell out of popularity for a while, but it is resurging again. It isn't too hard to find range ammunition at big box outdoor stores, but quality defensive ammo can be hard to come by. In my case, the internet was my friend.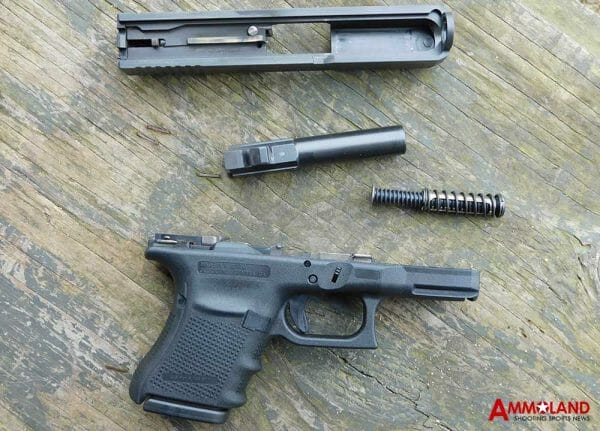 When I first started poking around and researching the Glock 29, I immediately thought it to be a great hiking or hunting sidearm with enough compactness to double as a carry gun. With the right loads, either role can be achieved without giving up much. Glock subcompact pistols are popular for concealed carry, though these double-stacked handguns tend to be thicker than others. This compactness translates well to the hunting and hiking arena where weight is everything. I wouldn't try to take a deer with the Glock 29 Gen4 pistol, but I can see it being handy in a bad situation. It is just as light, if not lighter, than a practical magnum revolver that might be carried around in bear country and you get more rounds—magnum-like rounds mind you. With the Glock 29 Gen4 , you can have some peace of mind when faced with two-legged and four-legged predators.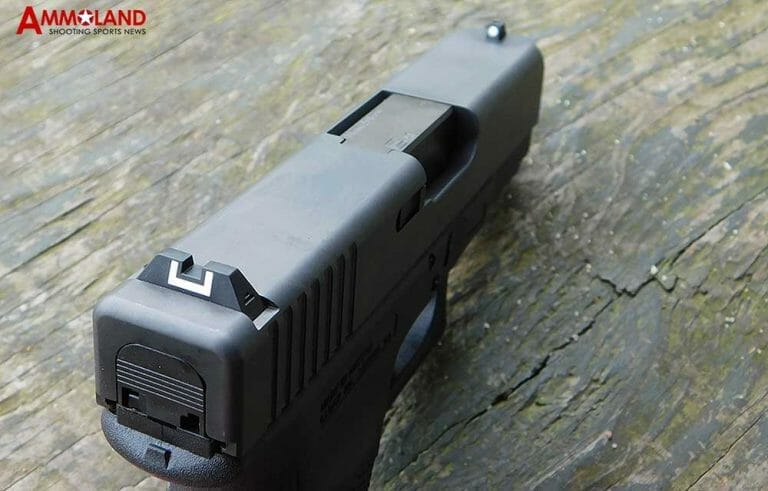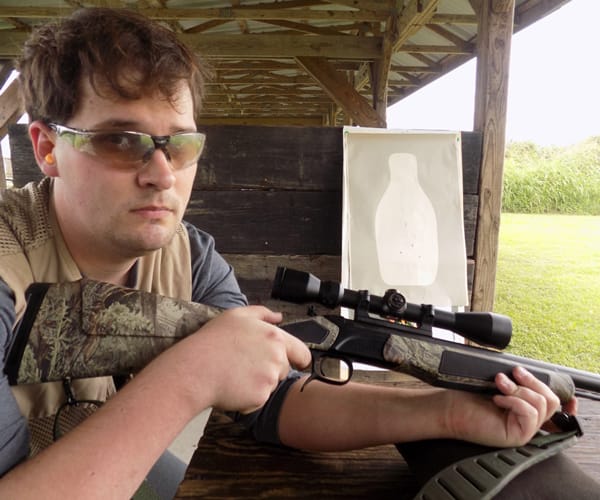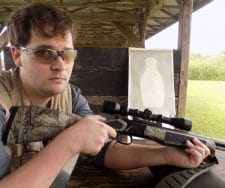 About Terril Hebert:
Terril Hebert is a firearm writer native to south Louisiana. Under his motto-Guns, Never Politics-he tackles firearm and reloading topics both in print and on his Mark3smle YouTube channel, where he got his start. Terril has a soft spot for ballistics testing, pocket pistols, and French rifles. When he is not burning ammo, he is indulging his unhealthy wildlife photography obsession or working on his latest novel. Scourge of God, published in 2017. See more from Terril on youtube under Mark3smle.