USA -(Ammoland.com)- The Pennsylvania Board of Game Commissioners today adopted a host of improvements that enhance public access to state game lands by persons with mobility challenges.
The package was developed through an extensive review by Game Commission staff of public access to game lands – a process that included opportunities for public comment and a series of meetings at which the public could learn about game-lands access and offer input.
Central to the initiative is creation of a Disabled Person Access Permit, which allows mobility-challenged game-lands users to use ATVs, golf carts and other mobility devices on designated routes on game lands.
This permit will be free, and separate from the existing permit that allows disabled persons to hunt from motorized vehicles and ATVs. A wider variety of applicants might qualify for the new permit.
The new permit is for the operation of mobility devices on designated routes on game lands. Mobility devices must meet specific requirements to ensure the protection of game lands while accommodating mobility-challenged hunters and trappers. Permit holders cannot possess loaded sporting arms while in or on a mobility device without obtaining an additional permit.
All ATVs or snowmobiles used as mobility devices need to be registered with the state Department of Conservation and Natural Resources and display a valid registration plate or decal.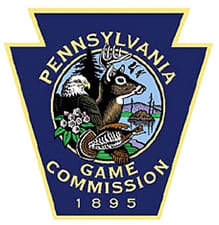 All mobility devices permitted by the Game Commission are required to display a sticker issued by the commission. And all mobility devices must stick closely to designated routes.
With the permit, a hunter using a mobility device could traverse a maximum of 100 yards perpendicular to the designated route.
Meanwhile, the measure establishes that hunters in wheelchairs are free to traverse anywhere on the game lands where pedestrian foot travel is authorized. Hunters using wheelchairs to locate and flush game, however, could only possess loaded sporting arms on or in wheelchairs if they possess the permit that allows them to hunt from vehicles.
Otherwise, manual or electric wheelchair users on game lands don't need a Disabled Person Access Permit.