Opinion
Buckeye, AZ –-(Ammoland.com)- In what twisted universe is it "commonsense" to respond to an atrocity by passing laws that have not, will not, and cannot have any sort of significant impact on preventing or mitigating such atrocities?
Your elected representatives need to hear from you right now. They need to be reminded that none of the laws currently being proposed would have prevented the latest attack on school children – or any of the high-profile mass-murders of the past 30 years – and that enacting these laws in response to this emotional trauma will do nothing but hurt innocent, law-abiding gun owners, and reduce the politician's chances of being reelected.
From a purely political perspective, many short-sighted Republicans had already been expecting a Democrat wave to slam Congress this year, based on low approval ratings for Congress and the president. That's one of the main reasons we've seen so many of them announce their intention to retire after the current session. If it weren't for the recently passed tax bill, they might be correct. Republicans have done a very poor job of following through on their campaign promises, and conservative voters have a well-earned reputation for turning their backs on politicians who don't keep their promises.
If Republicans had just made a serious effort at doing what they said they would do, they could have forced the Democrats to block them – if they dared – and would have been able to leave that baggage on the Democrats' doorstep. Instead, for the most part they just whined that it was no use to push things to a vote, because Democrats had the votes to block them, so why bother. What few feeble efforts they did make were often preempted by "maverick" Republicans undermining their own party, and shielding Democrats from the consequences of their intransigence.
But passage of the President's tax bill offered Republicans a second chance. It buoyed them in the eyes of many of their base constituency, and once voters start noticing the extra money in their paychecks, should bring a whole bunch of swing voters into the Republican camp by November.
At least that was the thinking until the Florida attack happened, and Democrats and the media started beating their well-worn – and hollow – gun control drum, offering no effective solutions, but leveraging emotions to blame Republicans and "the NRA" (we're all "the NRA" to them) for the atrocity, and calling for congressional action.
So now Republicans are tripping over themselves to again fall into the trap.
A major Republican donor in Florida put out a public statement insisting that no Republican would receive another check from him until they passed an "assault weapon" ban. That's a pretty ridiculous move on his part, but even more ridiculous for Republicans to worry about. Even if this guy gives millions of dollars every cycle, money can't compensate for actual votes, and offending millions of GunVoters in hopes of accessing a few campaign dollars is just stupid.
But at least one Florida congressman has leapt into the abyss, declaring that Americans are going to have to give up some of their liberty in the name of protecting children.
Weak-kneed Republicans are deluding themselves if they think that voting for gun control will protect children, or their own political careers. The reality is that coming out in support of gun control is almost certain to cost them their seats.
They will not be rewarded by their base for caving on the right to arms, nor will they be rewarded by the anti-rights crowd, which has a much broader agenda. While there are Republican voters who support gun control, few of them would vote for a Democrat over a Republican on that single issue. Likewise, Democrats and left-leaning independents are not going to abandon their other causes just because a Republican politician went along with their assault on gun rights.
This is just a political bludgeon being used to convince Republican politicians to cut their own political throats. There is no upside to a Republican supporting gun control, just as there is no benefit to society for enacting these laws.
Rather than fall into this political trap, Republican politicians need to be educated about the reality of the situation. Democrats don't have any answers. We've tried their way and it has failed every time.
Connecticut had one of the nation's strictest bans on "assault weapons" in place for over a decade before the attack on Sandy Hook Elementary.
Most mass-murderers passed "background checks" to obtain their weapons, most because they had no disqualifying record, and a couple because the system is faulty, and those that did not, generally stole them, not infrequently after killing the legal owner.
Mass-murderers almost always plan their attacks for months or years, picking their targets, analyzing potential obstacles, acquiring weapons, and exploring alternative means of wreaking destruction.
Republicans need to put this issue back into the laps of the Democrats. Rather than try to avoid a debate on gun control and mass-murder, Republicans should embrace that debate, and force the Democrats to justify their calls for restricting the rights of innocent Americans.
Democrats can't do it, because gun control does not work – especially when it comes to rampage murderers.
We've tried it their way, and it failed. Now let's try it our way. Lets stop disarming qualified teachers, coaches, and administrators willing to undergo extensive training and accept the responsibility of being prepared to stop an armed aggressor.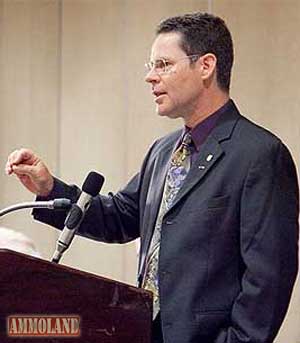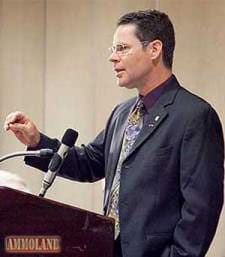 Call your representatives in Washington at 202-224-3121, to let them know you want them to stand fast against ill-conceived, ineffective, gun control laws. Post this article on their Facebook pages and on your Facebook page. Tweet it, share it, and repost it until these politicians understand that restricting our rights, based on nothing more than emotion, is not a solution, and will not be tolerated.
About Jeff Knox:
Jeff Knox is a second-generation political activist and director of The Firearms Coalition. His father Neal Knox led many of the early gun rights battles for your right to keep and bear arms. Read Neal Knox – The Gun Rights War.
The Firearms Coalition is a loose-knit coalition of individual Second Amendment activists, clubs and civil rights organizations. Founded by Neal Knox in 1984, the organization provides support to grassroots activists in the form of education, analysis of current issues, and with a historical perspective of the gun rights movement. The Firearms Coalition has offices in Buckeye, Arizona and Manassas, VA. Visit: www.FirearmsCoalition.org.