SPARTA (IL) –-(Ammoland.com)- The Amateur Trapshooting Association (ATA) would like to welcome Kent Cartridge as a new sponsor of the 2018 Grand American Trapshooting Championships.
The 2018 Grand American Trapshooting Championships will be held August 1-11, 2018 at the World Shooting & Recreational Complex (WSRC) in Sparta, IL!
A variety of Kent Cartridge target loads will be available in the shellhouse during the event.
About Kent Cartridge: Kent Cartridge was founded in 1996, with a goal to develop a non-toxic shotshell that would equal, and possibly exceed, the performance of high quality lead waterfowl loads.
Constantly evolving and leading with proven performance and innovation, Kent products continue to set the benchmark. Kent's new Elite Target range combines the experience of our Gamebore world champions and the unique competitive requirements of North American sport shooters. Elite provides the performance you need for a consistent competitive advantage for any clay shooting challenge.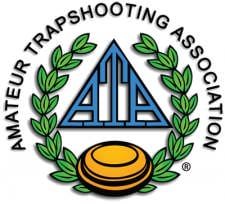 About Amateur Trapshooting Association:
The Amateur Trapshooting Association serves as the faithful protector of the sport of trapshooting. Established in 1899, the ATA is the oldest and the largest clay target shooting organization in the world. The non-profit Association governs the sport's rules and regulations and seeks ways to further enhance the sport and increase participation. Annually, Amateur Trapshooting Association members participate in 6,000 plus registered tournaments and shoot at more then 60 million targets. The Grand American is held every year in Sparta, IL and showcases some of the best shooting talent in the World!
AMATEUR TRAPSHOOTING ASSOCIATION
1105 EAST BROADWAY – PO Box 519 SPARTA, ILLINOIS 62286
phone: 618 / 449-2224 fax: 866 / 454-5198 web: www.shootata.com