Opinion
USA – -(Ammoland.com)- This week's National Labor Relations Board decision that effectively re-instated the Obama-era's over-reaching joint employer regulation is a perfect example of how the Left plays by its own set of rules.
The joint employer rule made headlines in 2015 when the NLRB, under Obama, rewrote the definition of what the government considered a "joint employer."
Traditionally, a joint employer was an employer who shared direct control over an employee's workplace or employment with another employer. The idea was, since all employers shared and exercised similar, immediate control over employees, all should be responsible for making sure the employees had safe, reasonable working conditions. It also meant all joint employers were responsible for mistakes or bad behavior at their businesses.
Obama's NLRB, however, decided employers with even indirect control are considered joint employers. This immediately increased legal liability and the complexity of executing basic operations for franchisors and contractors across the United States – including the estimated 760,000 franchise locations in our country.
In response to this enormous government-imposed risk, chain businesses such as restaurants and retailers had more incentive to own all of their individual branches rather than sell franchises. This erased opportunities for small business owners nationwide. For this reason, in December, the labor board under the Trump Administration voted to overturn the Obama-era's destructive, over-reaching rule.
However, the Left did not go quietly.
In a February report – at the urging of Senator Elizabeth Warren and other Democrats – the labor board's inspector general claimed that one of Trump's appointees, board member William Emanuel, should have recused himself from the December vote to overturn the Obama-era's employer rule. This assertion is due to his former law firm's involvement with one of the clients in the 2015 Browning-Ferris decision, which established the indirect control definition of a joint employer. The inspector claimed this could have caused potential conflicts of interest when Emanuel later voted in the recent 2017 December decision that overturned the Obama-era Browning-Ferris ruling.
However, the same NLRB inspector general didn't seem to have any problem when former Obama appointee Craig Becker made rulings on cases in which chapters of the Service Employees International Union (SEIU) was involved. Before joining the NLRB, Becker served as associate general counsel for SEIU. Keep in mind, Obama's conflict-of-interest rules were nearly identical to President Trump's. Around the time of his appointment, Republicans repeatedly called for Becker's recusal in SEIU-related cases based on the conflict, and he refused. In fact, as I pointed out during my 2012 Presidential campaign, Becker is so radically anti-business, he couldn't even get confirmed when Democrats controlled the Senate. Obama had to put him in place with a recess appointment.
Raymond J. LaJeunesse thoroughly analyzed this Democratic double-standard in a column for The Federalist Society last week. Also, one private labor and employment attorney separately noted, according to Allen Smith at the Society for Human Resource Management, that, "Becker's refusal to excuse himself from cases involving the SEIU set a precedent for Emanuel being involved in the Hy-Brand case."
Finally, Emanuel already addressed the complaint about his involvement in Hy-Brand in a letter to lawmakers saying that his former firm, Littler Mendelson, "is a huge law firm of more than 1,000 lawyers," and that he was "unaware that Littler had ever represented any party when the [2015] case was before the board." It is true that Emanuel said he would clarify parts of his statement, however the NLRB vacated the December decision before he got the chance.
Aside from reviving a terrible, job- and opportunity-killing policy, this declaration by the labor board's inspector general clearly shows that the arrogant, hypocritical Left gets to play by its own rules.
This double-standard essentially bars any labor attorney who has previously worked at a large law firm that represents companies in labor disputes from participating on the labor relations board, while allowing union lawyers to do as they please. In addition to effectively turning the NLRB into a tax-payer funded, pro-union body, this undermines Republican presidents' ability to appoint pro-market board members in the future.
The House has already passed a bill that will permanently define a "joint employer" under the direct control standard and eliminate the Obama-era's ambiguous, overreaching joint employer indirect control rule. It's now up to the Senate to pass it. Otherwise, Warren and her liberal friends will keep using this Left-leaning, pro-union double-standard to their advantage.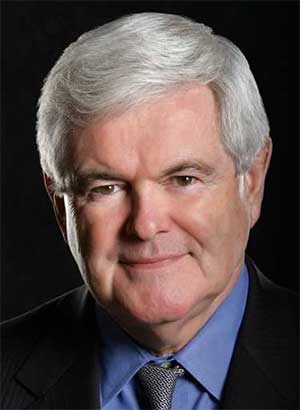 Your Friend,
Newt
P.S. Copies of Callista's new children's book, Hail to the Chief, and my new book Understanding Trump are now available
About Newt Gingrich
Newt Gingrich is well-known as the architect of the "Contract with America" that led the Republican Party to victory in 1994 by capturing the majority in the U.S. House of Representatives for the first time in forty years. After he was elected Speaker, he disrupted the status quo by moving power out of Washington and back to the American people.
Gingrich Productions is a performance and production company featuring the work of Newt Gingrich and Callista Gingrich. Visit : www.gingrichproductions.com