U.S.A. –-(Ammoland.com)- Here are a few of the day's top memes, pictures, posts, and videos from Instagram. Comment below to let us know which is your favorite!
ccc
Today's topic: CNN's demonstration of a #FullSemiAutomatic AR-15
---
---
---
---
Stay connected with the firearms community on Instagram by following these accounts, as well as @ammoland for all your daily Second Amendment news! And remember:
NEVER GO FULL SEMI AUTOMATIC
About Duncan Johnson: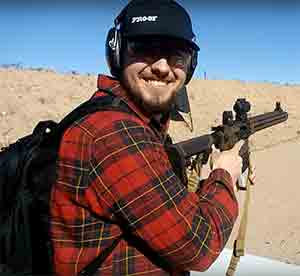 Duncan is a firm believer in the Second Amendment and that "shall not be infringed", means exactly that.  A life-long firearms enthusiast and a graduate of George Mason University, now competing regularly in 3 gun competitions, Duncan is always looking to improve his shooting skills. Duncan is a regular contributor to AmmoLand and assists in the everyday gun-news publishing as an assistant editor.