Bend, Ore –-(Ammoland.com)- Nosler, Inc. is proud to announce the promotion of John R. Nosler to President & Chief Operating Officer. John started at Nosler in 2001 and has held job titles such as Sales Director, Marketing Director, General Manager, Executive Vice President and Chief Operating Officer.
"It's a great pleasure to have John step into this guiding role that my dad and I have both held," Bob Nosler said. "I am glad to see the continuity from generation to generation that has kept our vision focused forward but mindful of our past."
Bob will remain as Chairman of the Board and Chief Executive Officer, a dual role he has held for many years.
John Nosler's guiding motivation since joining the company in 2001 has been to help focus the company efforts on innovation and diversification. His input and efforts have led to unprecedented growth over the last decade.
"I am extremely honored and humbled by this announcement," John said. "I look forward to taking on this role with the same passion and energy as my grandfather and father did before me. We have a great team at Nosler and I am excited to move into this new leadership role with the team we have built at Nosler."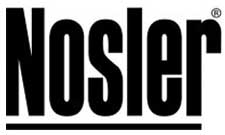 About Nosler
Founded in 1948, Nosler, Incorporated is a family owned company located in Bend, Ore. Nosler® is most known for revolutionizing the hunting bullet industry with bullets such as the Partition®, Ballistic Tip®, AccuBond®, E-Tip® and most recently the AccuBond® LR. With the company motto of "Quality First," Nosler® manufactures premium component bullets, reloading brass, ammunition and semi-custom rifles for domestic and international customers making Nosler® a comprehensive shooting products company. Nosler® products are used worldwide by discriminating hunters, shooters, military and law enforcement professionals and sportsmen. Visit : www.nosler.com