Opinion
USA – -(Ammoland.com)-   President Trump has once again surprised the national establishment.
This week, he announced his re-election campaign earlier than any president in history. Simultaneously, he announced Brad Parscale would be his campaign manager.
These two moves are a reminder of how intuitive and strategic Donald J. Trump is. These qualities are a big part of why he was elected to be our 45th president.
Why are this week's announcements so important? Because they express intent and demonstrate immediate implementation.
First, President Trump is saying to any potential Republican challengers "I will crush you." The amount of money Trump will raise, the scale of the organization that he will build, and the size of the pro-Trump base, will all combine to make the possibility of a viable Republican challenger an absurdity. Someone can run, but he or she will never survive the first round of primaries.
President Trump is also signaling to those who fantasize about a third-party candidate (and this number may grow as the Democrats' civil war gets more vicious) that he will have the resources and the organizational base to totally dominate the general election.
Second, President Trump is building a new Republican Party, which is much broader than the party that existed when he announced his candidacy in 2015. Trump's new, larger party is the one that carried Pennsylvania, Michigan, and Wisconsin – and almost carried Minnesota. It was this larger party that turned Ohio from a competitive battlefield into a Republican landslide.
America's rising prosperity will further broaden and deepen the Republican Party. Trump economics will be defined as the economics of more jobs, higher wages, lower taxes, more take-home pay, and the vision of a prosperous America as the new normal.
The complete Democratic rejection of the Tax Cuts and Jobs Act – and their record of the Obama-era normal of low growth, wage stagnation, unemployment, and growing welfare rolls – will be a heavy burden.
There is one more big reason for Trump announcing his re-election now: The 2018 elections.
President Trump knows how big a disaster Speaker Nancy Pelosi would be. He has developed a good relationship with Speaker Paul Ryan, and he will go all out to help keep Republican control of the House.
President Trump also knows that a strong campaign for Republicans in 2018 will earn them six to ten Senate seats, while a weak strategy could result in no gain or only one or two new seats. President Trump knows that Senate Majority Leader Mitch McConnell has had a brutal time dealing with the 51-49 Republican majority in the Senate. Every victory remains a miracle. This is the year when the accident of geography puts a lot of Democrat seats in play. A Republican wave election would do the trick to ensure a long-lasting Republican majority.
This is where Brad Parscale really matters.
Parscale was the digital strategy genius of the 2016 campaign. He built the campaign's huge Facebook system. He helped grow the enormous Twitter following. He was able to analyze, target, and track enormous amounts of data. Parscale's targeted data system enabled the campaign to reach so many people that they routinely turned out thousands at Trump rallies with only a few days' notice.
Bringing Parscale's brilliance at implementation to bear in 2018 will make it a dramatically different year for Republicans. When combined with the enormous ground team Ronna McDaniel is creating at the Republican National Committee, 2018 has the potential to be a dramatically better year for Republicans than anyone in Washington currently expects.
This is why these were brilliant moves.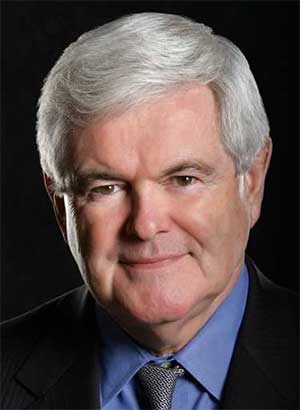 Your Friend,
Newt
P.S. Copies of Callista's new children's book, Hail to the Chief, and my new book Understanding Trump are now available
About Newt Gingrich
Newt Gingrich is well-known as the architect of the "Contract with America" that led the Republican Party to victory in 1994 by capturing the majority in the U.S. House of Representatives for the first time in forty years. After he was elected Speaker, he disrupted the status quo by moving power out of Washington and back to the American people.
Gingrich Productions is a performance and production company featuring the work of Newt Gingrich and Callista Gingrich. Visit : www.gingrichproductions.com