Burlington, WI –-(Ammoland.com)- The SASP would like to welcome Aguila Ammunition USA as a Silver Sponsor of its program this shooting season!
Since 1961, Aguila Ammunition has been dedicated to developing and manufacturing self-defense, recreational, hunting, law enforcement, and military ammunition. As one of the largest Rimfire manufacturers in the world, they're proud to offer a wide array of ammo engineered for reliability and performance. And it all starts with a careful and extensive process of sourcing raw materials. Bottom line: Only choice materials enter their factory, so only choice products leave it. Guaranteed.
Texas Armament and Technology
Texas Armament and Technology is the exclusive distributor of Aguila Ammunition. In addition, it provides training and consulting services for some of the world's largest companies in the aerospace and defense sectors.
"Aguila Ammunition is proud to partner with the SASP and support its mission of providing team shooting opportunities for young athletes," says Kristi Drawe, Director of Marketing for Aguila Ammunition. "We're looking forward to being a part of this year's National Championships and introducing young shooters to the Aguila brand."

"We're very excited to have Aguila Ammunition on board as a Silver Sponsor this year," said Rick Leach, SASP's National Director. "The quality and reliability of their ammo is unmatched in the shooting industry and I know our athletes are going to benefit from using their product in competition!"
Look for Aguila at this year's national championships being held July 14th – 21st at the Cardinal Shooting Center in Marengo, Ohio!
Are you or your company interested in being part of or supporting the largest competitive youth shooting program in the world? Then contact Rick Leach, SASP National Director at [email protected]
---
About Scholastic Shooting Sports Foundation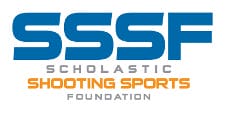 The Scholastic Shooting Sports Foundation (SSSF) is 501(c)(3) public charity responsible for all aspects of the Scholastic Clay Target Program (SCTP) and Scholastic Action Shooting Program (SASP) across the United States. SCTP and SASP are youth development programs in which adult coaches and other volunteers use shooting sports to teach and to demonstrate sportsmanship, responsibility, honesty, ethics, integrity, teamwork, and other positive life skills. SCTP was developed as a program of the National Shooting Sports Foundation (NSSF) until the SSSF was created in 2007 to operate the SCTP. In 2012, SSSF created the SASP and became the managing foundation of both programs.
For more information about SSSF, visit www.sssfonline.com.