U.S.A. –-(Ammoland.com)- Last month, Gun control advocates marched in DC for the "March for Our Lives." Millionaire actors, billionaire talk show host, and gun control groups funded this event, claiming it was about children's lives and further lied by saying it was student organized.
The Democratic party's pawns, like David Hogg, were pushed out on stage to repeat talking points from anti-gun groups. Leftist politicians like Chuck Schumer, gave speeches to play to their base and push a false narrative. Television networks fawned over the march pretending like it was a non-partisan event.
Now one group is taking on the idea that every American wants gun control. They are pushing back against the anti-gun groups that use kids to try to deflect criticism for their indefensible stance.
That group is the National Constitutional Coalition of Patriotic Americans (NCCPA), and it is hosting pro-Second Amendment rallies called "Americans for America."
On April 14th 2018 gun rights advocates will take to state capitals across the country to let their state governments hear their voices.
The NCCPA is a coalition of over 100 of the most prominent patriot groups in the country. These groups include 3% groups, militias, and other like-minded organizations. These groups came together to protect our Second Amendment rights that are under siege by speaking in one voice.
I spoke to III% United Patriots (3UP) national leader Mike Morris.
3UP is one of the largest 3% groups in the country with chapters in all 50 states. 3UP is also a member of the NCCPA and is taking part in organizing the event.
"One of the biggest things to come out of these rallies so far is the fact that over 100 patriot organizations were able to come together to stand up for our rights," Morris said. "This in itself should be a wake-up call to those who would trample the rights of free men and women. We are everywhere, we are watching, and we are united."
Rallies will be happening in all 50 states. Each rally will have pro-gun speakers. Delaware, for example, will have Dick Heller (Heller vs. DC), Diante Johnson (President Black Conservative Federation), and Kaya Jones (formerly of The Pussy Cat Dolls).
Ed McCall is another person who is planning on attending the Richmond, VA rally. Unlike the majority of those attending these rallies, he doesn't own a gun.
"I am going to the rally because if they take away one right, then they will take away another," McCall said by phone. "The government is already trying to control speech. Look at California trying to censor speech on the Internet. Look at things like civil forfeiture where police can take your property without proof of a crime. It is a scary time, and if we don't start fighting back, we will lose. They are coming for your guns."
McCall referenced proposed legislation in California that would require any social media company that does business in California to hire people to scrub what it determines to be "fake news." Free speech advocates worry that this legislation can be used to silence voices that the California government doesn't agree with giving the state government too much power.
According to the New York Light Foot Militia State Commander, George Curbelo, the NCCPA is hoping for a good turnout that will show that the left cannot push around gun owners.
"The turnout for this event is crucial," Curbelo said. "Why? There has never been a more threatening time to our Second Amendment and our freedom despite the present administration. If those that believe in the Second Amendment sit back and wait for others to do the work we're going to get the same results and truly lose our freedom. "
The NCCPA hopes to hold more events throughout the year to show that people are willing to resist calls to limit our rights.
According to a Gallup poll in 2017, 42% of Americans have a gun in their home. Another Gallup poll showed 73% of Americans believe the Second Amendment guarantees the rights of Americans to own guns.
The NCCPA listed the places and times for the rallies at Facebook.
The NCCPA's website is located here.
---
About John Crump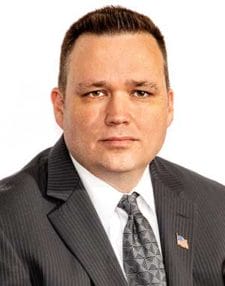 John is a NRA instructor and a constitutional activist. He is the former CEO of Veritas Firearms, LLC and is the co-host of The Patriot News Podcast which can be found at www.blogtalkradio.com/patriotnews. John has written extensively on the patriot movement including 3%'ers, Oath Keepers, and Militias. In addition to the Patriot movement, John has written about firearms, interviewed people of all walks of life, and on the Constitution. John lives in Northern Virginia with his wife and sons and is currently working on a book on the history of the patriot movement and can be followed on Twitter at @crumpyss or at www.crumpy.com.