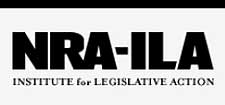 Fairfax, VA – -(Ammoland.com)- The National Rifle Association Political Victory Fund (NRA-PVF) is proud to endorse Rep. Jim Renacci for U.S. Senate in Ohio.
"Jim Renacci has been a tireless supporter of the Second Amendment and will work hard to protect the constitutional rights of all Americans," said Chris W. Cox, chairman, NRA-PVF. "Ohioans can trust Jim Renacci to fight for their freedoms in the U.S. Senate."
Renacci, a former businessman, has a strong pro-Second Amendment voting record. He strongly supports right-to-carry and voted for the strongest concealed carry reciprocity legislation ever to come before the U.S. Congress.
In addition, Renacci strongly opposes any attempt to ban guns, ammunition, magazines or to criminalize private firearm sales. He also voted to strike down an Obama-era regulation that would have stripped Social Security recipients of their rights without due process.
Finally, he cosponsored legislation to remove the excessive government red tape and high tax on the purchase of suppressors, and voted in favor of legislation to benefitsportsmen throughout Ohio and the nation.
"Jim Renacci is a proven friend of law-abiding gun owners. We urge all Second Amendment supporters in Ohio to vote Jim Renacci for U.S. Senate," Cox concluded.
About:
Established in 1975, the Institute for Legislative Action (ILA) is the "lobbying" arm of the National Rifle Association of America. ILA is responsible for preserving the right of all law-abiding individuals in the legislative, political, and legal arenas, to purchase, possess and use firearms for legitimate purposes as guaranteed by the Second Amendment to the U.S. Constitution. Visit: www.nra.org