WASHINGTON – -(Ammoland.com)- The Migratory Bird Conservation Commission, chaired by U.S. Secretary of the Interior Ryan Zinke, today approved $24.6 million in grants for the U.S. Fish and Wildlife Service and its partners to conserve or restore more than 176,000 acres of wetland and associated upland habitats for waterfowl, shorebirds and other birds in 18 states throughout the United States.
The grants, made through the North American Wetlands Conservation Act (NAWCA), come as the nation prepares to celebrate American Wetlands Month, an annual event that highlights the value of wetlands and encourages all Americans to help conserve these valuable habitats throughout the year. The grants will be matched by over $66 million in partner funds. NAWCA grants ensure waterfowl and other birds are protected throughout their lifecycles.
"Hunting, fishing and outdoor recreation are true American pastimes," said Secretary Zinke. "I grew up hunting and fishing and know first-hand how important the outdoors is for our own health, the health of our communities and the health of our economy. These projects expand access and protect the birds, lands and waters that we all love, while also growing local economies."
Wetlands provide many ecological, economic and social benefits such as habitat for fish, wildlife and a variety of plants. NAWCA grants conserve bird populations and wetland habitat, while supporting local economies and American traditions such as hunting, fishing, birdwatching, family farming and cattle ranching.
This year's projects include:
Missouri Coteau Habitat Conservation XVI: $1 million to conserve 3,503 acres of wetlands and grasslands for waterfowl, songbirds and other species in North Dakota.
Lake Erie Coastal Wetlands II: $1 million to restore, acquire, and conserve 2,765 acres of forested, shrub, and other wetlands in Ohio, which serve as wintering, breeding or migration habitat for green-winged teal, gadwall, black ducks and many other species.
San Joaquin Wetlands Conservation III: $1 million to restore and enhance 3,547 acres of important wetlands, riparian habitat and associated uplands in California's Central Valley. Species that will benefit include mallard, northern pintail and wood ducks.
Since many of America's birds spend part of their time in other countries, NAWCA provides grants to Canada and Mexico as well, to ensure waterfowl and other birds are protected throughout their lifecycles. The commission approved $26 million for 17 projects in those countries.
NAWCA is the only federal grant program dedicated to the conservation of wetland habitats for migratory birds. Since 1989, funding has advanced the conservation of wetland habitats and their wildlife in all 50 U.S. states, Canada and Mexico while engaging more than 5,700 partners in over 2,700 projects. More information about the grant projects is available here.
The commission also approved more than $9.8 million from the Migratory Bird Conservation Fund to conserve 5,628 acres for two national wildlife refuges. These funds were raised largely through the sale of Federal Migratory Bird Hunting and Conservation Stamps, commonly known as "Duck Stamps."
"The Duck Stamp program has an eight-decade track record of success," said Zinke. "These refuges and many others across the United States demonstrate how the millions of dollars that sportsmen and women contribute to the program add up to more wildlife and more places for all Americans to enjoy."
Funds raised from the sale of Federal Duck Stamps goes toward the acquisition or lease of habitat for the National Wildlife Refuge System. Duck Stamps – while required by waterfowl hunters as an annual license – are also voluntarily purchased by birders, outdoor enthusiasts and fans of national wildlife refuges who understand the value of preserving some of the most diverse and important wildlife habitats in our nation.
The following national wildlife refuges are approved for funding:
Catahoula National Wildlife Refuge, Louisiana: $6,787,800 million
Turnbull National Wildlife Refuge, Washington: $3,003,000 million
The Catahoula Refuge project will maintain the existing public recreational access for big game, upland game and waterfowl hunting and eliminate the need for the Service to secure, develop and maintain new access routes to existing refuge lands. The Turnbull Refuge project will enable the Service to conserve and restore wetlands and expand recreational access within one-quarter mile of the refuge's headquarters.
Since 1934, the Federal Duck Stamp Program and Migratory Bird Conservation Fund have provided more than $1 billion for habitat conservation in the Refuge System.
The FWS is responsible for managing 566 national wildlife refuges and 38 wetland management districts spanning 150 million acres across the National Wildlife Refuge System. Refuges offer world-class public recreation, from fishing, hunting and wildlife observation to photography and environmental education. More than 53 million people visit refuges every year, creating economic booms for local communities.
The commission also approved a resolution recognizing the contributions of Senator Thad Cochran to migratory bird conservation. Before retiring on April 1, 2018, the Senator served more than 36 years on the commission, overseeing conservation of 2.4 million acres of waterfowl habitat in national wildlife refuges, and approving NAWCA grants for public-private partnerships that have conserved, restored or enhanced 30.7 million acres of wetlands and associated uplands across North America.
The Migratory Bird Conservation Commission is chaired by the Secretary of the Interior. Its members include U.S. Senator Martin Heinrich of New Mexico; U.S. Senator John Boozman of Arkansas; Representatives Robert J. Wittman of Virginia and Mike Thompson of California; Sonny Perdue, Secretary of Agriculture; and EPA Administrator Scott Pruitt. The commission has helped in conserving much of this nation's most important waterfowl habitat and in establishing or enhancing many of our Nation's most popular destinations for waterfowl hunting.
Additional information about North American wetlands and waterfowl conservation can be found at https://www.fws.gov/birds/, which offers waterfowl enthusiasts, biologists and agency managers with the most up-to-date waterfowl habitat and population information.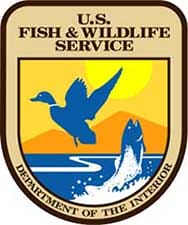 The mission of the U.S. Fish and Wildlife Service is working with others to conserve, protect, and enhance fish, wildlife, plants, and their habitats for the continuing benefit of the American people. We are both a leader and trusted partner in fish and wildlife conservation, known for our scientific excellence, stewardship of lands and natural resources, dedicated professionals, and commitment to public service. For more information on our work and the people who make it happen, visit www.fws.gov.