U.S.A. –-(Ammoland.com)- The "March for Our Lives" took place in DC last month. The so-called student's march organizers expected 1 million people to show up to the rally for gun control. The actual number of people who were there was 1/5 the expected size. Only 10% of the attendance of the march was under the age of 18.
The media fawned over the "March for Our Lives" because it pushed their narrative. Companies like Lyft gave free rides to march attendees. Schools bused students to the march. The media treated it like it was a grassroots movement. They ignored the millions of dollars sunk into the rally by people like Bloomberg, Oprah, and Clooney. This was the use of students as an attempt to shield their anti-gun stance from criticisms. Not every student fell for it.
Aidan Jackson, a member of the Virginia Beach Young Republicans, saw the anti-gun groups using kids as pawns in the gun debate. The mainstream media was acting like every high school student was calling for gun control. He decided he couldn't let that narrative stand.
"I think a lot of it was youth lead," Jackson told me referring to the walk-out and the march. "They have a tendency to go with the easiest solution when there is a school shooting. They obviously resort to gun control. Politicians tried to take control of it such as Nancy Pelosi and Bernie Sanders. It was full of ignorance and full of people not really knowing what the true solution is."
Jackson did take part in the nationwide student walkout at his school, Ocean Lakes High School, but he did so with a pro-second amendment sign that merely read, "Gun control is not the answer." He stood by his principles in the face of the groupthink.
Another student approached Jackson and ripped his sign. Some of the other students cheered the destruction of his property. They might have damaged his sign, but they did not damage his resolve.
Later other students came up to Jackson to praise him on how he handled the criticism to his sign at the walkout. They also were not for gun control. The incident inspired Jackson to hold his march for real solutions that do not involve infringing on other people's Constitutional rights.
The 15-year-old Jackson decided if the anti-gun groups were going to organize a march for gun control and claim it was a student march then he would hold an actual student march. This march would not be an anti-gun march. He would hold "The March for Our Guns."
"We want to do the march to show that not every student is for gun control," Jackson said to Ammoland. "We believe there are other solutions other than infringing on the people's Constitutional rights."
Even though the "March for Our Guns" is student organized and student led it is open to all people who support the Second Amendment. Information about the march can be found on the Facebook event. Jackson hopes that a big turnout will send a message to those in power not to try to take away people's rights for the actions of a madman.
Jackson and his group will be holding the march on May 19 at Mount Trashmore in Virginia Beach. Currently, about 200 students are planning on taking part in the march, but the numbers are growing every day. Jackson's father will also be attending to support his son. Both Jackson's parents are supporting their son's efforts at showing not every student is for gun-control.
---
About John Crump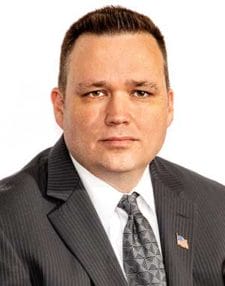 John is an NRA instructor and a constitutional activist. He is the former CEO of Veritas Firearms, LLC and is the co-host of The Patriot News Podcast which can be found at www.blogtalkradio.com/patriotnews. John has written extensively on the patriot movement including 3%'ers, Oath Keepers, and Militias. In addition to the Patriot movement, John has written about firearms, interviewed people from all walks of life, and on the Constitution. John lives in Northern Virginia with his wife and sons and is currently working on a book on the left's attempt to deplatform and can be followed on Twitter at @crumpyss, on Facebook at RealJohnCrump, or at www.crumpy.com.