USA – -(Ammoland.com)- The Source for Nickel Boron Products and Services: Booth #11265 Hall F, Announces New Product Releases at NRA 2018
WMD Guns® will be releasing exciting new products with discounted pricing during the NRA Meetings in Dallas TX May 4-6, 2018.
WMD Guns leads the industry in providing performance coated firearms and accessories; and provides performance coating solutions to manufacturers as well as consumers.
Our arsenal of coating technologies provides the largest selection of performance coatings in the industry. We welcome you by our booth #11265 Hall F where we will be displaying our new product releases as well as our line of Beast® ARs.
New products and services include:
Accent Build Kits™ — Stylize your AR in a variety of colors.
9mm Beast Pistol Caliber Carbine
Survivor Series™ Battle-Worn Beast Rifles
Two Stage NiB-X® Trigger Groups
NiB-X .22LR Conversion Kits (back by popular demand and ammo availability!)
WMD Guns Upgrade Program – Get NiB-X, Nitromet™, DLC, or PVD on your Gun
Other WMD Guns' innovations such as our Chassis® in .223-AR 15 platform and .308-AR 10 platform (California compliant) will be highlighted at the show as well. The Chassis takes full advantage of WMD Guns' advanced surface treatments throughout the barrel, BCG and billet receiver assemblies, but ships without sights, stock, handguard or grip allowing customers to create their own customized firearm. The Chassis is available in a variety of calibers, .223/5.56mm, 300 Blackout and .308 Winchester and 6.5 Creedmoor.
WMD President, Wynn Atterbury, noted, "The NRA Annual Meeting gives us a great opportunity to connect directly with our customers and get their feedback on our new products. It is also a perfect venue for us to thank our customers by offering terrific sale prices on our entire line of products.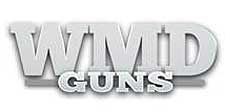 These will be the best prices of the year!"
See you at NRA Meetings 2018 in Dallas!WMD Guns Company Contact Information: www.wmdguns.com