Customers to enjoy expanded assortment, expertise and value for their favorite outdoor brands.
SPRINGFIELD, Mo. – -(Ammoland.com)- Bass Pro Shops and Cabela's together with Luxottica Group and announced plans to roll out Sunglass Hut retail concepts in approximately 160 locations across the U.S. The agreement brings North America's premier outdoor and conservation company together with one of the world's leading retail destinations for premium eyewear to provide even more selection, expertise and value to millions of outdoor enthusiasts.
Sunglass Hut will be the exclusive seller of sunglasses at all Bass Pro Shops and Cabela's locations.
Customers will continue to enjoy a seamless experience featuring an expanded selection of their favorite sunglass brands including Ray-Ban, Oakley, Maui Jim and Costa, both in stores and online at basspro.com and cabelas.com.
The brands first partnered together in May 2015 with the opening of Bass Pro Shops at the Pyramid in Memphis, Tennessee. Located inside a massive transformed sports arena along the banks of the Mississippi River, the immersive experience, operated by Bass Pro Shops, includes a Sunglass Hut shop-in-shop within the iconic 535,000-square foot national destination.
Bass Pro Shops and Cabela's locations are more than just stores — they are true destination experiences that draw more than 200 million visitors annually. Each location is heavily customized to reflect the character of the region. In addition to giant aquariums teeming with live fish and extensive wildlife mounts and dioramas, many locations feature unique restaurants and ocean-themed bowling alleys in addition to an unprecedented selection of outdoor gear, apparel and gifts.
As part of the partnership, Sunglass Hut will join Bass Pro Shops and Cabela's in advancing conservation through a donation to Johnny Morris' Wonders of Wildlife National Museum and Aquarium. A gift to the sportsmen and women of America from noted conservationist, angler and Bass Pro Shops founder Johnny Morris, Wonders of Wildlife is a world-class not-for-profit conservation attraction located in his hometown, Springfield, Missouri, next to Bass Pro Shops' flagship headquarters store – where half the nation's population lives within a day's drive. The experience consists of an all-new 1.5-million-gallon Aquarium Adventure showcasing 35,000 live fish, mammals, reptiles, amphibians and birds. In 2017, the 350,000-square-foot experience was voted "America's Best Aquarium" and "America's Number One Best New Attraction" by USA TODAY.
The first new shop-in-shop experiences will open in May 2018 with the full roll-out expected to be completed by the third quarter of 2018.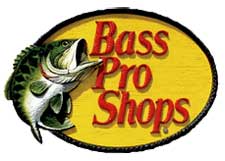 About Bass Pro Shops
Bass Pro Shops is North America's premier outdoor and conservation company. Founded in 1972 when avid young angler Johnny Morris began selling tackle out of his father's liquor store in Springfield, Missouri, today the company provides customers with unmatched offerings spanning premier destination retail, outdoor equipment manufacturing, world-class resort destinations and more. In 2017 Bass Pro Shops acquired Cabela's to create a "best-of-the-best" experience with superior products, dynamic locations and outstanding customer service. Bass Pro Shops also operates White River Marine Group, offering an unsurpassed collection of industry-leading boat brands, and Big Cedar Lodge, America's Premier Wilderness Resort. Under the visionary conservation leadership of Johnny Morris, Bass Pro Shops is a national leader in protecting habitat and introducing families to the outdoors and has been named by Forbes as "one of America's Best Employers."
About Luxottica Group S.p.A.
Luxottica is a leader in the design, manufacture and distribution of fashion, luxury and sports eyewear. Its portfolio includes proprietary brands such as Ray-Ban, Oakley, Vogue Eyewear, Persol, Oliver Peoples and Alain Mikli, as well as licensed brands including Giorgio Armani, Burberry, Bulgari, Chanel, Coach, Dolce&Gabbana, Ferrari, Michael Kors, Prada, Ralph Lauren, Tiffany & Co., Valentino and Versace. The Group's global wholesale distribution network covers more than 150 countries and is complemented by an extensive retail network of approximately 9,000 stores, with LensCrafters and Pearle Vision in North America, OPSM and LensCrafters in Asia-Pacific, GMO and Óticas Carol in Latin America, Salmoiraghi & Viganò in Italy and Sunglass Hut worldwide. In 2017, with approximately 85,000 employees, Luxottica posted net sales of over Euro 9 billion. Additional information on the Group is available at www.luxottica.com.