BURLINGTON, WI –-(Ammoland.com)- CZ-USA announced recently that they will sponsor the SCTP again as a Platinum Level ($20,000+) Sponsor for the 2018 shooting year! CZ-USA has developed the "SCTP Sterling" available now as well as competition type shotguns like the CZ-USA "All American Trap Combo" and the "612 Target " for competitive shooters of all ages. People can see many of these fine firearms at our national championships being held July 14-21 at the Cardinal Shooting Center in Marengo, Ohio!
"The SCTP is a world class program and understands what it takes to run a youth shooting organization!" said Dave Miller, CZ-USA's Special Project & Shotgun Product Manager. "We believe very strongly in the SCTP's mission and direction and are proud to support such a fine organization with our products!"
CZ-USA has supported the SCTP at a very high level now for several years. They are constantly looking for ways to get more involved with both the SCTP and the SASP, both programs of the SSSF.
"We are very proud to have World record holder Dave Miller and CZ-USA a part of our program!" commented Tom Wondrash, SCTP National Director. "CZ-USA is a great friend and partner of not only our national organization but of the teams and families as well! Like many of our other sponsors, CZ-USA gets it. They understand that our youth are the future of the shooting sports and they work closely with us in developing more opportunities for them. We appreciate all they do in support of what we stand for!"
---
About Scholastic Shooting Sports Foundation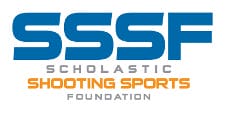 The Scholastic Shooting Sports Foundation (SSSF) is 501(c)(3) public charity responsible for all aspects of the Scholastic Clay Target Program (SCTP) and Scholastic Action Shooting Program (SASP) across the United States. SCTP and SASP are youth development programs in which adult coaches and other volunteers use shooting sports to teach and to demonstrate sportsmanship, responsibility, honesty, ethics, integrity, teamwork, and other positive life skills. SCTP was developed as a program of the National Shooting Sports Foundation (NSSF) until the SSSF was created in 2007 to operate the SCTP. In 2012, SSSF created the SASP and became the managing foundation of both programs.
For more information about SSSF, visit www.sssfonline.org.