Show your support by picking up a SweetWater Protect Natural Habitats variety pack, from now through August of 2018.
MEMPHIS, Tennessee –-(Ammoland.com)- For the third consecutive year, Ducks Unlimited is a proud partner and beneficiary of SweetWater Brewing Company's Save Our Water program – an annual advocacy, awareness and fundraising campaign that includes a $100,000 donation from the brewery divided equally among five partner organizations, including DU.
This year, a portion of sales from SweetWater's Protect Natural Habitats variety pack is included in the campaign. Available on retail shelves May through August, this special 12-pack of bottles or cans includes fan favorite brands 420 Extra Pale Ale, Goin' Coastal IPA with pineapple, TripleTail Tropical IPA and the new summer seasonal brew, Tropical Lover Berliner Weisse.
Atlanta, Georgia, based SweetWater Brewing Company founded their Save Our Water program in 2006 with Atlanta's Chattahoochee Riverkeeper and has grown to include other partners as the brewery's distribution covers 22 states. In 2016, SweetWater broadened the annual Save Our Water campaign to include five non-profit partners, including Ducks Unlimited, whose missions include conserving and protecting natural habitats as well as clean water initiatives.
Each year, in addition to their $100,000 donation, SweetWater asks fans to join in the effort with their own donations to partner organizations, resulting in a cumulative total of over $1 million for clean water initiatives around the nation.
"SweetWater's contributions from this campaign allow Ducks Unlimited to raise unrestricted revenue, which is critical for our mission," said Jim Alexander, DU senior director of corporate relations. "Having the flexibility to put this money to work in our highest priority landscapes is important to effectively delivering on-the-ground conservation. Clean water is essential for waterfowl, wetlands and wildlife. It's also essential for brewing high quality beer."
To learn more about SweetWater and their Save Our Water campaign, visit www.sweetwaterbrew.com/saveourwater.
SweetWater Brewing Company, named for the founder's favorite creek to paddle in Atlanta, celebrated 21 years in business in February and is the 15th largest craft brewery in the nation, according to Brewers Association. The award-winning lineup of beers includes SweetWater 420, IPA, TripleTail tropical IPA, Blue, Goin' Coastal IPA with pineapple, and Hop Hash Easy IPA. Seasonal releases offer palate pleasing variety, along with an experimental, one-time-only Dank Tank series, limited batches from The Hatchery pilot system and progressive barrel aged styles in The Woodlands Project series.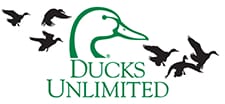 Ducks Unlimited Inc. is the world's largest nonprofit organization dedicated to conserving North America's continually disappearing waterfowl habitats. Established in 1937, Ducks Unlimited has conserved more than 14 million acres thanks to contributions from more than a million supporters across the continent. Guided by science and dedicated to program efficiency, DU works toward the vision of wetlands sufficient to fill the skies with waterfowl today, tomorrow and forever. For more information on our work, visit www.ducks.org.