BELLEVUE, WA – -(Ammoland.com)- Allegations about physical violence against women that prompted anti-gun New York Attorney General Eric Schneiderman to resign late Monday once again suggest a double standard exercised by those who want to "control other people and their firearms, but apparently can't control themselves," the Citizens Committee for the Right to Keep and Bear Arms said today.
Schneiderman, who filed a lawsuit in February against Hollywood movie mogul Harvey Weinstein related to allegations of sexual misconduct, now is accused by four women of engaging in behavior described in published reports as "mental and physical abuse."
"Eric Schneiderman fought concealed carry reciprocity, calling it a 'public safety disaster in the making,'" CCRKBA Chairman Alan Gottlieb recalled. "But one look at the allegations published by the New Yorker suggests his behind-closed-doors behavior is a safety issue to women he's dated. He went after toy guns to "protect children", but who protected his girlfriends from him?

"He pushed gun buybacks to prevent so-called 'gun violence," he added, "but what other kinds of violence are New Yorkers, especially women, vulnerable to when they are disarmed by the kinds of restrictive gun laws that he has supported? He even fought against stun guns, which many women carry for defense against physical violence."
The Manhattan District Attorney is reportedly launching a probe into the allegations of physical violence against Schneiderman, according to published reports. Gottlieb said this simply reinforces the notion that anti-gunners don't trust other people because they can't trust themselves.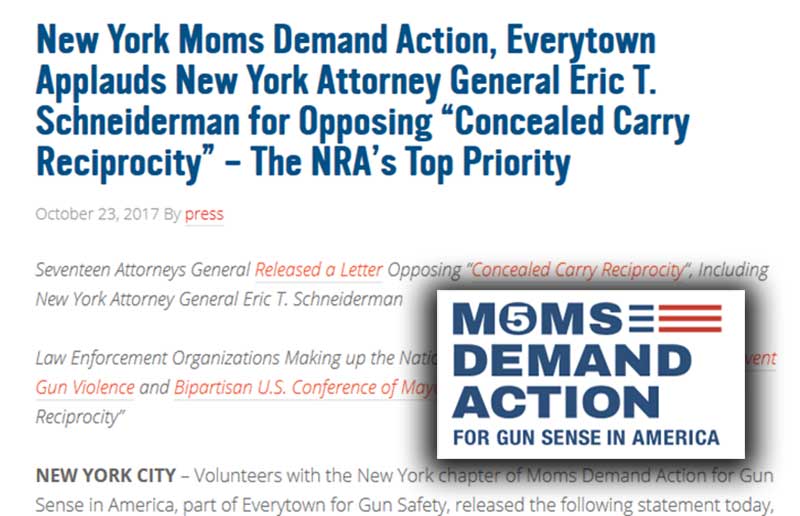 "Moms Demand Action endorsed Schneiderman's gun control efforts, but would they back him now," Gottlieb wondered. "Schneiderman has been an outspoken advocate of women's rights when the cameras are on, except for the right to keep and bear arms. In private, according to the allegations, his behavior toward women has been less than sterling.

"Eric Schneiderman appears to be someone who promoted gun control when he should have really focused all of his energy on self-control," Gottlieb concluded.
---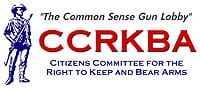 With more than 650,000 members and supporters nationwide, the Citizens Committee for the Right to Keep and Bear Arms (www.ccrkba.org) is one of the nation's premier gun rights organizations. As a non-profit organization, the Citizens Committee is dedicated to preserving firearms freedoms through active lobbying of elected officials and facilitating grass-roots organization of gun rights activists in local communities throughout the United States.