U.S.A. –-(Ammoland.com)- On Friday May 18, the U.S. House of Representatives hit a major hurdle when its version of the 2018 Farm Bill, known officially as the Agriculture and Nutrition Act of 2018 (H.R. 2), failed by a margin of 198/213.
"Pheasants Forever and Quail Forever members appreciate the efforts of Agriculture Committee Chairman Mike Conaway (TX) and Ranking Member Collin Peterson (MN) to produce a House Farm Bill," said Howard K. Vincent, President and CEO of the conservation organizations. "We want to thank both parties' willingness to work with us, and to provide us a seat at the table. We saw H.R. 2 as a strong starting point and we remain committed to finalizing the Farm Bill before the current bill expires in September 2018."
Getting this bill to the House floor wasn't the only challenge. Along the way, "The Habitat Organization" asked members and partners to voice opposition to a last-minute amendment by Congressman Mike Rogers (AL) that would have capped the Conservation Reserve Program (CRP) at 24 million acres. Our voices were heard. Countless calls were made, emails sent and meetings conducted last week by PF/QF members, employees and partners who were deeply troubled by this amendment. As a result, Rogers withdrew his amendment on the House floor. Thank you to everyone who made a call or otherwise took action. You impacted the outcome!
"The Farm Bill is not dead. In fact, the House may try to bring it to the floor again in June. In the meantime, our attention turns to the Senate," said Dave Nomsen, Vice President of Governmental Affairs for Pheasants Forever and Quail Forever. "It is now the Senate's turn to develop their version of a Farm Bill that will work for all, including those with a passion for conservation. As in the House, our challenge is to grow CRP beyond the current limitations of the 24-million-acre cap."
That means the action will now happen in the Senate Agriculture Committee, which will consider its version of the Farm Bill in early- to mid-June. "We are encouraged that Senators John Thune (SD) and Amy Klobuchar (MN) have offered bipartisan marker bill S. 909, which will expand and improve CRP," said Nomsen.
S. 909 would expand and improve CRP by: reauthorizing the program through fiscal year 2023; increasing the annual acreage cap to 30 million acres; revising the formula for determining state target acreage enrollments; and modifying policies regarding grazing and harvesting cover on CRP lands.
Another important bill is S. 2243, the Voluntary Public Access Improvement Act of 2017 introduced by Senators Steve Daines (MT) and Michael Bennet (CO) that would provide funding for VPA-HIP (Voluntary Public Access and Habitat Incentive Program), which is essential for providing walk-in access in many of the pheasant and quail states. There are several other key programs and components of the conservation title that benefit wildlife, along with reducing soil erosion and improving water quality. PF/QF has outlined those items in our Farm Bill priorities document that can be found here.
"As the Senate conversation heats up in June, we're asking our members, partners and supporters to stay engaged with our website and social media channels," added Nomsen. "The future of high-quality wildlife habitat and hunter access may very well rest upon the fingertips and voices of an engaged army of bird hunting conservationists. Stay tuned."
---
About Pheasants Forever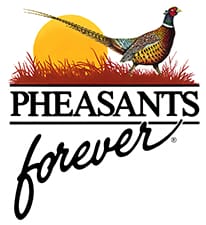 Pheasants Forever, including its quail conservation division, Quail Forever, is the nation's largest nonprofit organization dedicated to upland habitat conservation. Pheasants Forever and Quail Forever have more than 140,000 members and 700 local chapters across the United States and Canada. Chapters are empowered to determine how 100 percent of their locally raised conservation funds are spent; the only national conservation organization that operates through this truly grassroots structure. Since creation in 1982, Pheasants Forever has spent $784 million on 530,000 habitat projects benefiting 17 million acres nationwide.