By Roger J. Katz, Attorney at Law and Stephen L. D'Andrilli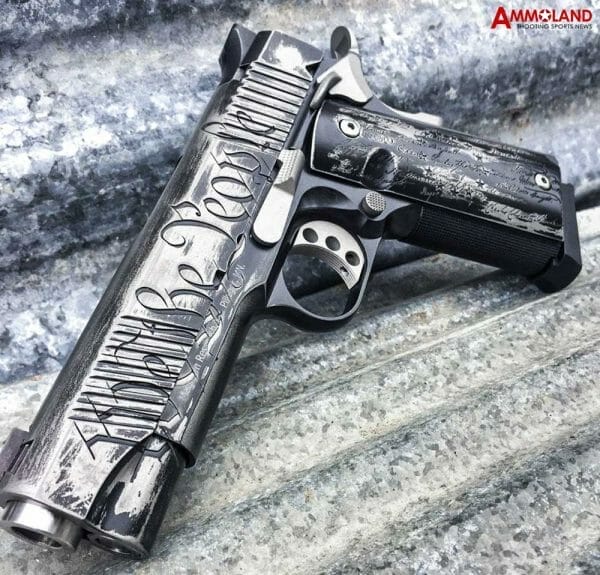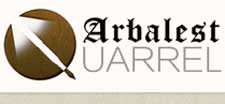 New York, NY  -(Ammoland.com)-  I am a Gun. I am not a person. I, myself, am incapable of harming anyone. Only a person is capable of harming another person. I cannot, myself, harm a person. And I cannot force a person to use me for an evil purpose. In the hands of a rational, competent, law-abiding person, I serve a greater good. In the hands of an irrational, incompetent, lawless individual, I serve a dark end. But, I, myself, must be held blameless because I am not a person.
Many ill-informed individuals are quick to cast aspersions on me. They will say or suggest that I am evil incarnate. I am not. I do not have the power of choice. I do not have "free will." Only a human being has the power of choice; only a human being has free will. I do not. Only a human being can choose to do good or ill, in accordance with that person's "will." I cannot. Still, there are those who believe, falsely, that I am evil, and strenuously make that claim. That truly puzzles me; for, only a person who misuses me can be deemed evil.
Those who denigrate and demean me fail to realize the enormous benefit that I have brought and continue to bring to this Nation. The United States could not exist but for me. The founders of this free Republic used my great great grandfather, the flintlock, to forge a mighty Nation. During the Second World War, my cousins—including, among others, the M1 Garand Rifle, the Thompson submachine gun, and the Browning Automatic Rifle—in the competent hands of our Nation's troops, helped to defeat two of our most powerful and intractable foes: Nazi Germany and the Empire of Japan. I have also assisted and continue to assist our police officers in helping protect our communities from lawless elements.
And, I Am, To The Countless Average, Law-Abiding, Rational, Responsible American Citizens–As The Framers Of The United States Constitution Intended–The Most Effective Means Available Through Which These Citizens Are Able To Preserve And Defend Their Life, Safety, And Well-Being And The Life, Safety, And Well-Being Of Their Families—From Those Ruthless, Terrible, Evil Elements In Society Who Seek To Do Harm.
Going back far earlier in time, my ancestors, the matchlock and wheel lock firearms, gave to the common man the ability to grapple effectively with powerful nobility, who wore formidable suits of armor, wielding massive lances and swords, sitting atop powerful steeds.
There is much to commend me. Unfortunately, history's revisionists dismiss me out-of-hand, selectively  focusing only on those who have misused me. In recent months, young men who gained access to me, and who should never have gained access to me, have committed monstrous acts. Those monstrous acts have been wrongly ascribed principally to me, rather than to the individuals who have misused me. I am well aware of the horrific acts that deranged young people have done. Their monstrous acts should not have occurred and would not have occurred but for crucial missteps by irresponsible people who failed to properly secure me.
In 2012, a severely mentally unstable young man, (NOT TO BE NAMED), gained access to his mother's firearms. Had I been able, I would have warned Nancy Lanza, the man's mother, to properly secure me so that her mentally disturbed son could not gain access to me. She failed to do so. Her irresponsible act in failing to properly secure me led directly to her death at her son's hands. This sad, deranged young man, (NOT TO BE NAMED), then carried me to a public school, Sandy Hook Elementary School, located in Newtown, Connecticut. In his hands, (NOT TO BE NAMED) used me to kill innocent children and teachers. But for Nancy Lanza's irresponsible actions, this horrific incident would never have happened and could never have happened. Major media organizations wrongly blamed me for the tragedy.
A similar horrific event occurred, in February of 2018. Another deranged young man, by the initials NC (NOT TO BE NAMED), wrongfully gained access to me, and used me to murder or seriously injure many innocent students and teachers—this time at another public school, Marjory Stoneman Douglas High School, located in Parkland, Florida. Once again media people, reporting on this event, at the urging of those individuals who profess a pathological hatred toward me, blame me for the senseless tragedy, claiming that it is I, rather than this young man, (NOT TO BE NAMED), who is the principal cause of the tragedy.
Legislators, members of the mass media, and members of groups who call for my eradication, fail to realize that it is not I that cause violence. To cause violence I must have the desire to do violence, and once having the desire to do violence, I must then act on that desire. But, I am incapable of desire, and I am incapable of action. People, alone, are capable of desire and people alone are capable of acting on their desires. People are causal agents of harm. I am not a causal agent, but merely an object, a tool. Yet, I am blamed for the evil actions of those who misuse me. On careful reflection, though, it is clear that it is the killer, (NOT TO BE NAMED), 19 years old, and it is those agents of Government who knew or should have known of the danger (NOT TO BE NAMED) posed to the community, who are the principal causes for harm done to others. I, however, am held to account. I, the Gun, am deemed responsible for the myriad failings of people.
Irresponsible, lawless acts, uncorrected, tend to repeat themselves—an endless loop of tragedy occurring ever again. So it is that yet another severely disturbed young man, with the initials DP (NOT TO BE NAMED), went on a shooting rampage at a high school, in Santa Fe, Texas. That tragedy unfolded recently. How did this happen? Quite simply, the young man's father failed to properly secure me. The father breached a duty of care owed to the community to prevent his son from gaining access to me. That failure led to horrific tragedy.
The pattern is disturbingly familiar, replaying itself over and over again, and each time, the tragedy was preventable, and would have been prevented but for the failure of adults residing in the community, and but for the failure of Governmental authorities to act to thwart the tragedy. And, once again, the blame for the tragedy is laid at my feet. I, who cannot do any act, good or ill, but for an agent who wields me, is ever the scapegoat.
Of course, the vast majority of gun owners are responsible. They treat me with respect. They handle me competently; and they properly secure me, preventing those who must not gain access to me, from doing so. Yet, there are individuals in Government, in industry, and even foreigners who bear a personal grudge against me and who hold me in contempt. And there are groups, comprising individuals whose sole purpose for existence is to eradicate me. These individuals think that by dispossessing millions of average, law-abiding, rational, responsible American citizens of me, the Gun, that violence will stop. It will not stop.
Still, the drumbeat continues for my banishment from so-called "civilized" society. Those individuals who detest me argue that violence can be stemmed simply by outlawing me. But, arbitrarily denying the average responsible citizen from owning and possessing me will do nothing to prevent lawless and deranged individuals from doing harm, whether by wielding me, or by wielding or utilizing another object. And, when all is said and done, I am just that—an object, a tool, nothing more. Those who seek to blame me, profane me, debase me, denigrate me, castigate me, would do well to recall a quotation from the classic 1953 Western film, "Shane," where the protagonist offered this sage advice concerning me, as he addressed the wife of a rancher:
"A gun is a tool, Marian; no better or no worse than any other tool: an axe, a shovel or anything. A gun is as good or as bad as the man using it."
Those who desire to ban me outright would do well to remember that banning me will do nothing to prevent the occurrence of and recurrence of evil acts. Evil cannot be legislated away, even as some people seem to believe that it can be legislated away or would like to believe that evil can be legislated away through the simplistic, implausible, unconscionable, and constitutionally impermissible, unlawful expedient of denying to the average, rational, responsible, law-abiding American citizen the fundamental right to own and possess me. At the end of the day, evil remains, and monstrous acts of violence will, unfortunately, continue to occur because evil exists in the heart of those people who seek to do evil, and there are, unhappily, all too many of those in the world. Evil does not and never did exist in me, "The Gun."
About The Arbalest Quarrel:
Arbalest Group created `The Arbalest Quarrel' website for a special purpose. That purpose is to educate the American public about recent Federal and State firearms control legislation. No other website, to our knowledge, provides as deep an analysis or as thorough an analysis. Arbalest Group offers this information free.
For more information, visit: www.arbalestquarrel.com.