WASHINGTON, D.C. – -(Ammoland.com)- This week, Secretary of the Interior Ryan Zinke announced a proposal that would expand hunting and fishing opportunities to 30 National Wildlife Refuges, spanning more than 248,000 acres.
Of the 30 refuges identified, 20 refuges in 19 states would be expanded or opened for migratory game bird hunting opportunities. The changes would be implemented in time for the 2018-2019 hunting seasons.
"Ensuring Americans have access to quality places to hunt and fish is vital for our sportsmen and our nation's hunting heritage," said Dale Hall, CEO of Ducks Unlimited. "Secretary Zinke's proposal is one step closer to guaranteeing the next generation will have the same recreational opportunities we have today. Ducks Unlimited looks forward to working with the Department of the Interior to help identify opportunities to increase access for sportsmen and women."
National Wildlife Refuges support a $2.4 billion recreation industry. With more than 53 million visitors a year, the refuges provide a unique opportunity to see beneficial landscapes while supporting local economies. Currently, 337 wildlife refuges and 37 wetland management districts are open to hunting in accordance with state regulations. If the proposal is finalized, 377 refuges would be open for hunting opportunities.
Department of Interior proposes expanding hunting and fishing opportunities to 30 refuges in the National Wildlife Refuge System.
Migratory game bird hunting opportunities would be expanded to 20 refuges in 19 states.
"This is an exciting time for sportsmen in America," said Greg Sheehan, U.S. Fish Wildlife Service (USFWS) principal deputy director. "Hunters and anglers have provided critical funding for wildlife conservation in America for more than a century. Secretary Zinke's proposal to open access to more refuges recognizes the continued importance of sportsmen and women and acknowledges their many contributions to conservation. It ensures that we are providing them opportunities, via access to our public lands and refuges, to continue to participate in hunting and fishing in America."
The National Wildlife Refuge System is made up of approximately 850 million acres of land and water with approximately 100 million acres of public land in the United States. The National Wildlife Refuge system features 566 national wildlife refuges and 38 wetlands management districts.
The USFWS will seek public comments to the proposed rule for 30 days.
For a complete list of the 30 refuges identified, please visit doi.gov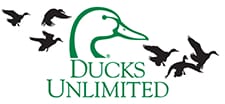 Ducks Unlimited
Ducks Unlimited Inc. is the world's largest nonprofit organization dedicated to conserving North America's continually disappearing waterfowl habitats. Established in 1937, Ducks Unlimited has conserved more than 14 million acres thanks to contributions from more than a million supporters across the continent. Guided by science and dedicated to program efficiency, DU works toward the vision of wetlands sufficient to fill the skies with waterfowl today, tomorrow and forever. For more information on our work, visit www.ducks.org.