U.S.A. –-(Ammoland.com)- We have had a love/hate relationship with the Ruger Mini-14 since we first became aware of them back in the 1980s. Like a typical kid growing up in New York City at the time, my first exposure to the Mini-14 was watching the A-Team when I was in the 8th grade. I always liked their look and who wouldn't? It was basically a scaled-down M14 and Ruger used to offer them with a metal folding stock.


I have owned two over the years and thus the nature for the "hate". Despite placing optics on them, they never came close to an AR in the accuracy department. Magazines made by the aftermarket companies were less reliable and more expensive than their AR counterparts and it just seemed as if you had to pour more money into them to get them to run the way you wanted them.
Until now, that is!
Well actually until a few years ago (2005) when Ruger basically overhauled the Mini-14's shortcomings.
The Mini-14 piqued our curiosity when we started seeing their prices inch higher than comparable ARs and knowing Ruger's marketing and sales strategies led us to believe that they were doing something right.
We asked Ruger to send us one for review. They responded by shipping us a Mini-14 Tactical stainless model with a threaded barrel, flash suppressor and a traditional type black synthetic stock. The rifle shipped with a Picatinny scope mount, 1" rings and a pair of 20-round magazines.
The Good
While we love the classic looks and styling of the Mini-14, it is all not just for show. The sights are reminiscent of the M14 as well.  The front sight is a blade protected by wings on each side, just like the M14, M1A or M1 Garand. The rear receiver mounted aperture sight is fully adjustable for windage and elevation.
Even though our rifle came with a scope base and rings and one of the first Minis we fired was a scoped ranch rifle, we strongly prefer these iron sights to optics.
At the range we had a Mini-14 flashback and were expecting something on the order of a 4 MOA rifle. We were pleasantly surprised to achieve less than half that with the irons!
The 20-round factory magazines were impressive and proved reliable on every shooting session. However, it made us call to mind a conversation with a Ruger sales rep over 20 years ago when we asked if Ruger would offer a 10-round magazine instead of the current (at the time) 5-round magazine.
His answer was: "Why would you need more than 5-rounds in a hunting rifle?"
We sold our Mini-14 within a week but are thankful that the company has since taken a better outlook about accessories. The factory 20-round magazines made our day.
The Bad
One of the reasons we wanted to try the Mini-14 was to see if we could address one of the rifle's shortcomings regarding mounting a suppressor. A true gas gun like its bigger brother the M14 means that the shooter will end up with a face full of gas due to the open top receiver.
We solved that problem with the M14 but found no way to beat the gas system on the Mini. A few of our friends on the hardware side had ideas, but none came to fruition in time for our review. It is a shame because this version has a threaded barrel, but the only real solution might be an OSS type suppressor that eliminates this type of pressure significantly.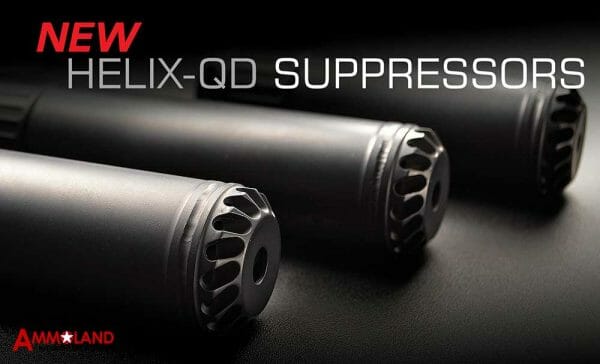 The factory trigger breaks at 6.5 to 7 pounds from the factory. Take up is long and gritty. This is not the type of trigger that we like on a rifle. There are aftermarket triggers available that can improve this, but we would like to see Ruger step it up here as they have with their factory AR and 10/22 triggers. This is one of their flagship rifles after all.
All that said, the suppression and the factory trigger are minor concerns. The trigger can be cleaned up and some rifles simply will not suppress well.
The Reality
If you are looking for an accurate, reliable, semiautomatic rifle with more of a traditional sporting rifle stock, the improved version of the Mini-14 may be what the doctor ordered. It can also help those suffering from AR burnout or shooters who live in "ban states" governed by prejudiced lawmakers who base their legislation on appearance over function.
It is one of the few semi-automatic rifles available in stainless steel and that may be enough of a reason for some shooters interested in an "all weather" rifle. Ruger offers the rifle in other calibers as well such as 300Blackout and the rifle's cousin known as the Mini-30 in 7.62 X 39.
Apart from all of that, the Ruger Mini-14 is a classic American design that is perfect for the M14 aficionado or anyone who was a fan of the original A-Team series from the 1980s.
Specifications:
Model Number: 5819
Caliber: 5.56 NATO
Stock: Black Synthetic
Front Sight: Blade
Rear Sight: Adjustable
Thread Pitch: 1/2″-28
Bbl Twist: 1:9″ RH w 6 grooves
Magazine Capacity: 20
Finish: Matte Stainless
Weight: 6.7 lb.
Overall Length: 36.75″
Barrel Length: 16.12″
Length of Pull: 13″
MSRP: $1169.00
---
About Mike Searson: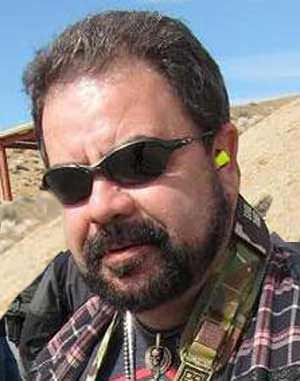 Mike Searson's career as a shooter began as a Marine Rifleman at age 17. He has worked in the firearms industry his entire adult life as a Gunsmith, Ballistician, Consultant, Salesman, Author and was first certified to teach firearms safety in 1989.
Mike has written over 2000 articles for a number of magazines, websites and newsletters including Blade, RECOIL, OFF-GRID, Tactical Officer, SWAT, Tactical World, Gun Digest, Examiner.com and the US Concealed Carry Association as well as AmmoLand Shooting Sports News.