Dayton, OH –-(Ammoland.com)- Hi-Point combination means real savings and real performance.
There are a few folks left in the country who cannot or will NOT spend $600.00-$1,500.00 for a handgun or $895.00-$1,600.00 for a carbine. And, if one were to desire a matching combo from the same company–that can really get painful if even available. Hi-Point makes this all possible!
Using the popular Hi-Point .45ACP as an example. One can get an all American made Hi-Point semi-auto pistol for an MSRP of just $189 and match it up with a .45ACP Hi-Point Carbine for an additional $349 MSRP.
The result is a great robust, accurate, hard-hitting, cost-effective magazine compatible combination gun set at a FULL RETAIL of only $538 that is warranted for life to the gun (not just the original buyer).
Affordable Hi-Point firearms are intentionally not cute little pretty guns. Hi-Points can be tossed in a tackle box or in a pickup floor without the owner breaking into tears. And who cares about holster wear–this is America's working man's gun (ladies too of course).
So, if saving a few hundred to a couple thousand bucks that can be spent on ammunition or even more Hi-Point firearms is your cup of tea, a Hi-Point is the gun to buy.
---
About MKS Supply, LLC: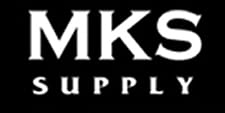 MKS Supply insists on high quality, reliable firearms. We insist on guns that are easy to own and service. Most of all, we insist on value.
For more information, please visit www.MKSSupply.com.