Cedarburg, WI –-(Ammoland.com)- The SASP (Scholastic Action Shooting Program) announced today that Sig Sauer will be a Platinum Sponsor of their program for 2018!
"Sig Sauer is proud to support the Scholastic Action Shooting Program not only because it is an exciting team-based action shooting sport, but as importantly, it teaches young people about personal values and character traits for fair play, responsibility, sportsmanship, self-discipline, and personal commitment", said Tom Taylor, Sig Sauer Chief Marketing Officer and EVP, Sales.

"Sig Sauer's DNA is centered on the same values for professionals and responsible citizens, and this cannot happen for our future without today's youth learning these very principles."

"We're excited to have Sig Sauer as a Platinum Sponsor and we'd like to thank them for all their support," said Rick Leach, SASP's National Director. "This year we're especially excited to have two of their Pro Athletes, Max Michel and Lena Miculek, at our National Championships in July. Max and Lena will be attending for two days and presenting shooting demonstrations for our youth athletes."

About SIG SAUER, Inc.
SIG SAUER, Inc. is The Complete Systems Provider™, leading the industry in American innovation, ingenuity, and manufacturing. SIG SAUER® brings a dedication to superior quality, ultimate reliability, and unmatched performance that has made it the brand of choice among many of the world's elite military, government and law enforcement units as well as responsible citizens. SIG SAUER offers a full array of products to meet any mission parameter, including handguns, rifles, ammunition, electro-optics, suppressors, ASP (Advanced Sport Pellet) airguns and training. The largest member of a worldwide business group of firearms manufacturers that includes SIG SAUER GmbH & Co. KG in Germany and Swiss Arms AG in Switzerland, SIG SAUER is an ISO 9001: 2008 certified company with more than 1,600 employees.
For more information on SIG SAUER visit www.sigsauer.com.
Are you or your company interested in being part of or supporting the largest competitive youth shooting program in the world? Then contact Rick Leach, SASP National Director at [email protected] or check out our 2018 Media Guide at: https://sssfonline.org/about-sssf/advertise-us/.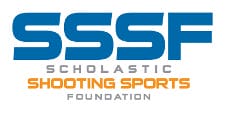 About Scholastic Shooting Sports Foundation
The Scholastic Shooting Sports Foundation (SSSF) is 501(c)(3) public charity responsible for all aspects of the Scholastic Clay Target Program (SCTP) and Scholastic Action Shooting Program (SASP) across the United States. SCTP and SASP are youth development programs in which adult coaches and other volunteers use shooting sports to teach and to demonstrate sportsmanship, responsibility, honesty, ethics, integrity, teamwork, and other positive life skills. SCTP was developed as a program of the National Shooting Sports Foundation (NSSF) until the SSSF was created in 2007 to operate the SCTP. In 2012, SSSF created the SASP and became the managing foundation of both programs.
For more information about SSSF, visit www.sssfonline.com.