YouTube personality, Graham Baates, gives us a video breakdown and review of the S&W Pro Series 9mm 1911.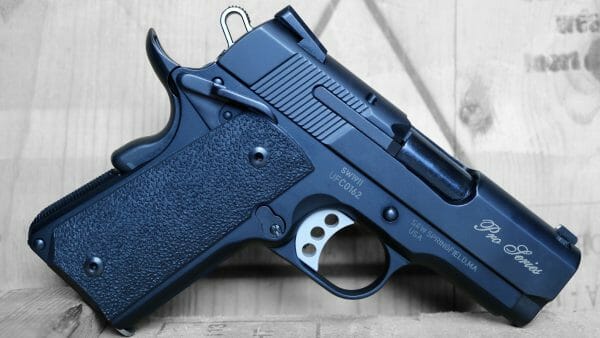 U.S.A. – -(Ammoland.com)- 9mm 1911s have always been a touchy spot.  Some see it as sacrilege, others going into flashbacks of reliability and magazine issues.  So how does one from Smith & Wesson's Performance Center do?  Pardon the pun, but I aimed to find out.
The Pro Series is a balance between Smith & Wesson's main production models and the full-on competition models from the Performance Center.  Think of it like the premium versions of a car.  A little tuned up and with nicer amenities, but not nearly as expensive or difficult to find as a full-on custom.  In the case of the SW1911examined here it means a handgun with premium features that is still a viable option for everyday carry.
I was curious.  I had both heard of and experienced challenges with 9mm 1911s.  The Pro Series SW1911 costs multiple times more than a Shield, but offers the same 8+1 capacity.  So why make it at all?  Because reasons, that's why.  Folks like the 1911.  No matter what you do to a polymer-framed, striker-fired gun it will never feel the same as an all-metal 1911.  Keeping in mind that this is a carry model Smith & Wesson made the frame from their Scandium Alloy which resulted in just under 8oz added in weight when compared to the M&P Shield.  For many that's worth it.
Take a closer look at the build quality in the video below:
Aside from the Pro Series and Performance Center names what warrants the $1,330 price tag?  Description and specifications can be seen below and are taken directly from the product webpage.
Features
Oversized external extractor
3-hole curved trigger with overtravel stop
Full length guide rod
Round butt frame
Grip safety
Ambidextrous Thumb Safety
Specifications
SKU: 178053
Model: PERFORMANCE CENTER® SW1911 PRO SERIES® 9mm
Caliber: 9mm
Capacity: 8+1
Barrel Length: 3″ / 7.6 cm
Overall Length: 6.9″
Front Sight: Dovetail White Dot
Rear Sight: Fixed White 2-Dot

Action: Single Action

Grip: Fully Stippled Synthetic

Weight: 26.2 oz / 742.8g

Barrel Material: Stainless Steel

Slide Material: Stainless Steel

Frame Material: Scandium Alloy
To see how the Pro Series 9mm SW1911 would perform I hit the range for our standard test battery.  Full-Mag +1 because sadly some guns can't run that way starts the test.  Next we ask, "What's for Dinner?" and try a variety of loads from 165gr down to 65gr including some steel and aluminum cases.  It wraps up with a practical field accuracy test of five shots from seven yards using Nosler 115gr Match.
Results can be seen in the video below:
As one would hope, the SW1911 Pro Series 9mm performed flawlessly. Is this the cheap-o anyone can grab and keep on hand for self defense?  No.  Is it a functioning, reliable 9mm 1911? Yes.  I'm sure some will scoff at the price tag and that's ok.  Not every gun is for everyone, just like not every car is for everyone.  I prefer to celebrate diversity and experience as much as I can.  In the case of this pistol, I can say my expectation of what a 9mm 1911 can be have been raised.
---
About Graham Baates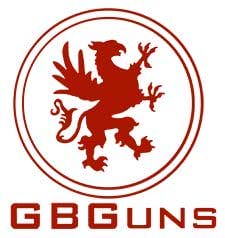 "Graham Baates" is a pen name used by a 15-year active Army veteran who spent most of his time in the tactical side of the Intelligence community including tours in Afghanistan and Iraq. Post-Army Graham spent some time in the 3-Gun circuit before becoming a full-time NRA Certified defensive handgun instructor and now works as an industry writer while curating a YouTube channel on the side. Visit Graham on Youtube .