U.S.A. –-(Ammoland.com)- When it comes to American gun brands few are as classic as Colt.  From the 1873 Model P "Peacemaker" to Army-issue M-16s the Colt name has been part of what makes America great.  Like most companies of their age (over 160 years) they've been through ups and downs.  Today Colt exists relatively quietly in the industry without much fanfare.  I suspect that's because they're comfortable with their history and have become something of a collector's brand.  I was also curious to see how modern Colts perform.  When I had a chance to get my hands on a 9mm 1911 from Colt's Competition line I couldn't pass it up.
9mm 1911s have always been a source of contention for 1911 fans.  Luger's round has, of course, different dimensions than Browning's and as such magazines and feeding can be problematic.  It's a simple fact of geometry.  9x19mm is shorter and narrower than 12×32.4mm.  The 1911 was originally designed to stack and feed a longer and fatter cartridge than 9mm.  This forces the maker of a 9mm 1911 to solve geometric challenges both in the magazine and feed ramp.  To have a look at Colt's approach see the video below.
By the numbers here are the specifications as pulled directly from the product web page:
Action: Single Action Hammer Fired Semi-Auto
Barrel: 5″
Capacity: 9+1
Finish: Stainless
Sights: Novak Adjustable Fiber Optic
Stock: Steel Frame / G10 Checkered Blue Grips Grips
Magazine: 2 / 9 rd.
Weight: 36 oz.
Safety: Thumb Safety, Grip Safety
Grips: G10 Blue and Black Grips
Barrel Length: 5
Overall Length: 8.5
Features: National Match Barrel/ Dual Recoil Spring System

5 different 9mm 1911 mags, 5 different dimensions
Although it is possible to carry this gun, it is intended for competition and so full-sized.  I was curious to see how the dual recoil assembly and 5″ barrel would combine as a shooting experience.  My bets were that the Colt would be very smooth, but I wasn't certain how it would perform in the, "What's for Dinner?" test.  For those not familiar with the test, We run a mix of various loads through the gun to check for feeding and cycling compatibility.  The test is not one of a gun passing or failing, rather meant to demonstrate the interaction between a particular firearm and ammunition load.  Each load generates a different recoil impulse and each projectile type feeds differently depending on overall length and projectile shape.
The afore-mentioned challenges with 9mm 1911s further exacerbates the effects that various bullet shapes can have on feeding.  I also wanted to test to see how different magazines would work in the gun since they all seem to offer a slightly different solution to length reduction and feed geometry.  See the results of these tests in the video below.
I freely admit to not having the best range day when it came time to group, but I also don't do retakes.  The range time did prove to me that the Colt Competition 9mm 1911 is more than I've come to expect from a 1911 in this caliber.  The gun was able to run with a variety of magazines and loads without much fuss.  The dual recoil spring assembly combined with the standard heft of a steel 1911 made for a very gentle shooter in 9mm.  Colt has done their homework in building this gun.  I was certain the heavy slide would cause issues with lighter loads, but Colt has a winner with this one.
---
About Graham Baates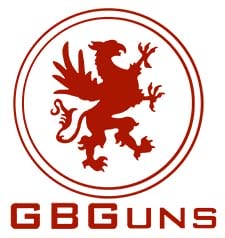 "Graham Baates" is a pen name used by a 15-year active Army veteran who spent most of his time in the tactical side of the Intelligence community including tours in Afghanistan and Iraq. Post-Army Graham spent some time in the local 3-Gun circuit before becoming a full-time NRA Certified defensive handgun instructor and now works as an industry writer while curating a YouTube channel on the side. Visit Graham on Youtube.