WEST VALLEY CITY, UT –-(Ammoland.com)- SilencerCo now offers several new color finishes on some of the most popular suppressors for hosts ranging from .22 up to .300 Win Mag enabling customers to further customize their favorite builds at no extra cost.
Customers now have the option to purchase their favorite silencers in one of three, or four, finish variants:
Spectre 22 White
Hybrid FDE
Hybrid White
Omega 9k FDE
Omega 9k White
Chimera 300 FDE
Chimera 300 White
Omega 300 White
"People have been asking for these silencers in FDE for a while, but we also wanted to give them another option above and beyond the standard offerings with the white finish. The white gives customers more flexibility for DIY finishes or other custom colors or treatments, like cerakote," said Dewie Vieira, SilencerCo Director of Sales.
The newly-released Chimera 300 is one of the silencers that will see multiple color options. The Chimera 300 is rated for 5.56MM all the way to .300WM. It is also full auto rated and has no barrel restrictions which makes it your best choice when suppressing a short barreled rifle (SBR).
Dealers will have the chance to purchase these silencers from distributors starting today. If a customer is interested in getting their hands one of these new finishes they should reach out to their local FFL/SOT.
---
About SilencerCo: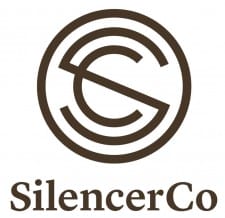 Born and bred in the land of the free, SilencerCo started life when two men in a garage machined, welded, and shaped their dreams into reality. They had one core belief: Guns don't have to be loud. Now in our ninth year of existence, SilencerCo makes more silencers than anyone else in the market and has created the most revolutionary product to hit the market in recent memory -the Maxim 9 integrally suppressed 9mm pistol. We set the bar high for quality and innovation because in the end, that's all that matters.