EDGEFIELD, S.C. —-(Ammoland.com)- The National Wild Turkey Federation applauds the U.S. House of Representatives' passage of H.R. 2, the Agriculture and Nutrition Act of 2018.
Also known as the 2018 Farm Bill, this key legislation provides critical funding and programs for private land conservation and forest management. In fact, it represents the single largest investment by the federal government in private land conservation.
The legislation includes many important measures for private forest conservation that were recommended by the Forests in the Farm Bill coalition, which the NWTF helps to lead. The inclusion of these measures will ensure that private forests are managed to provide quality wildlife habitat, clean water and reduced risk of forest fire.
"The House Farm Bill includes strong conservation measures," said Becky Humphries, NWTF CEO. "We look forward to working with Congress to finalize a farm bill that will allow private landowners to continue to care for our natural resources."
The NWTF thanks Speaker of the House Paul Ryan, R-Wis., Majority Leader Kevin McCarthy R-Calif., and House Agriculture Committee Chairman Michael Conaway, R-Texas, for their leadership in passing the Agriculture and Nutrition Act of 2018. The NWTF looks forward to working with the House and Senate conferees toward a bipartisan final farm bill that can garner support from both parties in the House and Senate.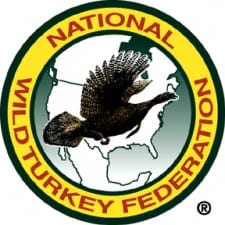 About the National Wild Turkey Federation
When the National Wild Turkey Federation was founded in 1973, there were about 1.3 million wild turkeys in North America. After decades of work, that number hit a historic high of almost 7 million turkeys. To succeed, the NWTF stood behind science-based conservation and hunters' rights. The NWTF Save the Habitat. Save the Hunt. initiative is a charge that mobilizes science, fundraising and devoted volunteers to raise $1.2 billion to conserve and enhance more than 4 million acres of essential wildlife habitat, recruit at least 1.5 million hunters and open access to 500,000 acres for hunting. For more information, visit NWTF.org.