Dallas Texas –-(Ammoland.com)- Independence Day should be a day of celebration and jubilance, but for one mother and her two young children that happened to stop at a southern Dallas Shell gas station around 10 P.M., it would become a night that they would never forget. Every parent's nightmare is their kids being kidnapped. That nightmare came true for the women on this fateful stop, but she had the mindset and the tools to affect the outcome of the crime.
While Michelle Booker-Hicks was paying for her gas, she saw a man get into her car with her two-year-old and four-year-old sons. Knowing that the police would not be able to help in her desperate time of need, she decided to act to protect her kids from the carjacker.
The man sped off in Booker-Hicks' car, but not before she was able to jump into the back seat with her children to confront the thief. The carjacker didn't seem threatened by Booker-Hicks actions, but all that was about to change.
"I proceeded to jump in my backseat and told the gentleman to stop, to get out the car. He would not get out of the car," she told the local Fox affiliate. "He turned around and looked at me. I reached over the armrest to get my glove compartment, and that's when I fired at him once I got the gun from my glove compartment."
The man, who police identified as 36-year-old Ricky Wright, was hit by a single shot to the head fired from Booker-Hicks' pistol, and after being hit by the bullet fired by the mother, he lost control of the vehicle and ran off the road. The car plowed into a fence and came to a stop. The hero mother and her kids were not hurt in the collision. Emergency workers took Wright to the hospital where doctors treated him for his gunshot wounds sustained in the carjacking attempt.
The mother does not have any regrets about the shooting of the carjacker to save her family. She was not going to let herself or her kids become a statistic. She only fired one shot but wished she had emptied the magazine into the would be a carjacker.
"I'm not a killer, but I do believe in defending what's mine," Booker-Hicks said. "I hope that woke him up."
Texas gun laws are an advantage to law-abiding citizens. In other states such as New York or California, the state makes the mothers helpless in protecting her children. Gun advocates are using this feat of heroism to show how people use guns to save lives.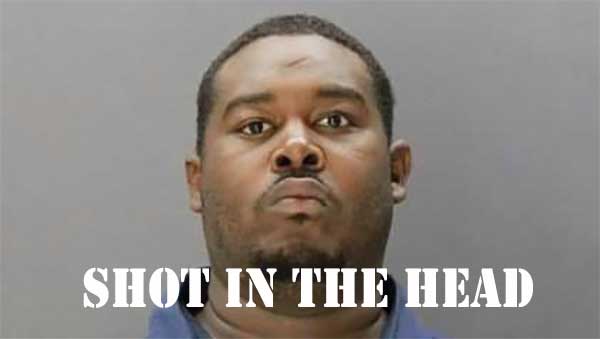 The now shot Ricky Wright was arrested and is expected to be charged by police for kidnapping and the unauthorized use of a motor vehicle or carjacking. It isn't clear if Wright knew the children were in the car or what he was planning to do with them. What is clear is that once he realize the woman and her kids were in the car he was not going to pull over.
This act of defending one's family shows how a good guy can use a gun to stop a bad guy. It also shows that criminals should avoid provoking a mama bear with her cubs.
---
About John Crump
John is a NRA instructor and a constitutional activist. He is the former CEO of Veritas Firearms, LLC and is the co-host of The Patriot News Podcast which can be found at www.blogtalkradio.com/patriotnews. John has written extensively on the patriot movement including 3%'ers, Oath Keepers, and Militias. In addition to the Patriot movement, John has written about firearms, interviewed people of all walks of life, and on the Constitution. John lives in Northern Virginia with his wife and sons and is currently working on a book on leftist deplatforming methods and can be followed on Twitter at @crumpyss, on Facebook at realjohncrump, or at www.crumpy.com.