WEST HARTFORD, Conn. –-(Ammoland.com)- Colt, the firearms industry leader and original producer of both the M16 rifle and M4 carbine for the US Government, offers an exciting summer promotion.
This is an opportunity for customers of Colt rifles including the family of MIL-SPEC Colt AR-15 platform rifles and AR-15 Military Classics to purchase a new rifle and receive a free rifle case & extra magazine.
The M4 Summer promotion runs from July 1st, 2018 to August 31, 2018. The M4 Summer promotion offers customers of a new Colt rifle a free Drago Gear 36" Discreet Gun Case and a Magpul 30rd PMAG Magazine.
"It's a great time to purchase a Colt rifle," said Justin Baldini, Product Director for Colt. "Whether you have interest in our original M4 or one of the military classics like the M16A1 you will receive a Drago™ Gear rifle case and an added PMAG with purchase.
This promotion is available to purchasers from a Colt Stocking Dealer only. The M4 Summer promotion applies to the purchase of models: AR15A4, AR6951, AR6720, LE6920, LE6920CO, LE6920-OEM2, LE6920-R, LE6920MPS-B, LE6920MPS-FDE, LE6920MPS-STG, CRM16A1, LE6920SOCOM, CRXM177E2. M4 Summer offer includes a Drago Gear Discreet Gun Case and Magpul PMAG magazine. M4 Summer offer is limited to one per household.
For more information, go to www.colt.com/page/rebates. To find a Colt Stocking Dealer near you, go to www.colt.com/dealer-locator.
Project S.O.C.O.M. (Sales Of Colt – Operation Merchandising) is a retail initiative focused on merchandising and training our nearly 4000 Colt Stocking Dealers on the Colt difference. Over the summer Colt Sales Representatives will visit all Colt Stocking Dealers to further education on Colt products including the three new product families announced at the NRA Show. Colt Combat Elite Family, Colt Combat Unit Family, and additions to the Colt Cobra family. They will also supply merchandising materials for the Colt Stocking Dealer to showcase the Colt brand to their customers.
"It is critical to visit our Colt Stocking Dealer partners, provide support and thank them for their great efforts," said Paul Spitale, SVP of Consumer Business. "We're focused on providing them the resources and assets for the continued success of sales of Colt pistols, rifles & revolvers.
---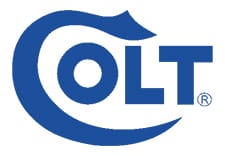 About Colt's Manufacturing Company LLC
Colt's Manufacturing Company LLC is one of the world's leading designers, developers, and manufacturers of firearms. The company has supplied civilian, military and law enforcement customers in the United States and throughout the world for more than 175 years. Colt operates its manufacturing facilities in West Hartford, Connecticut and Kitchener, Ontario. For more information on Colt and its subsidiaries, please visit www.colt.com.