Grand Prairie, TX – -(Ammoland.com)-   Cyclops, an innovator in personal and field lighting solutions, is proud to have been chosen by the editors of Outdoor Life magazine for the 2018 Outdoor Life Great Buy Award In the personal headlamp category. The Cyclops HL210 headlamp was selected for this honor due to its exceptional lighting performance at a value price.
Cyclops® headlamps are designed to provide the kind of optimal, hands-free lighting solutions hunters, anglers, and outdoor adventurers demand in the field, and the HL210 delivers with the brightest output of all nine models tested by Outdoor Life—one of which cost 5X more than the Cyclops HL-210. That is a cost of .60 per luz (illumination intensity of an area) versus $3.13 per luz for the competing model. From a cost-to-benefit perspective, the Cyclops HL210 offers outdoor enthusiasts premium lighting performance at a budget-friendly price.
The HL210 works in any outdoor environment and is suitable for multiple tasks, from trailing game or setting camp after dark to finding your way back to the truck or trailhead.
The adjustable headband accommodates all sizes and function is simple: one button controls the central white LED spotlight, allowing the user to cycle between low, high, and strobe while the adjacent button selects the floodlight light colors (white, red, or green).
Equally impressive is the HL210's operational time. With the spotlight and floodlights powered by 3 AAA batteries each, the Cyclops® HL210 can run up to 16 hours at its low setting and as much as 6 hours on high, making this an ideal light source from the brief summer overnights through the long dark of winter.
Cyclops HL210 Headlamp Features:
High-power 2W white LED
2 white + 2 red + 2 green 5mm LED
Output 210 Im (3W)
Hi/Low/Strobe (3W)
6- to 16-hour burn time
Adjustable headband
Each powered by 3 AAA batteries (included)
MSRP: $24.99
For more information regarding Cyclops® lighting solutions or to view their complete line of products please visit https://www.gsmoutdoors.com/cyclops/
---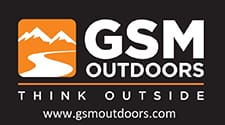 About Cyclops
Cyclops supplies the world with brilliant developments, designed with the outdoor enthusiast in mind and continues to design, reinvent and rediscover the illumination process in headlamps, flashlights, spotlights, and LED bar lights to provide safety and optimal performance. Each product goes through extreme, real-life testing before making it available to you. The end result – a high-tech, engineered device that brings you optimal performance. Cyclops is a subsidiary brand under GSM Outdoors. For information regarding GSM and their products please visit www.gsmoutdoors.com. To become a dealer or have a sales representative contact you, please call (877) 269-8490. For more information on GSM brands visit https://www.gsmoutdoors.com.
Some of the links on this page are affiliate links, meaning at no additional cost to you, Ammoland will earn a commission if you click through and make a purchase.