TAMPA, FL –-(Ammoland.com)- Meopta USA Sport Optics has hired Covey Sales & Marketing as its sales agency for the Midwest. This latest addition to the Meopta sales force continues to strengthen the company's presence in the U.S. market.
"Covey is a talented sales group, dedicated to promoting their clients' products, and Meopta is an excellent fit with their current portfolio," said Randy Garrison, Director of Meopta USA Sport Optics. "We look forward to working closely with this energetic team to continue to increase brand awareness and grow sales."
Covey Sales & Marketing is a group of independent manufacturer's representatives dedicated to providing sales and marketing services for premium brands in the Shooting, Hunting, and Outdoor industry.
"Covey Sales & Marketing is pleased to be selected by Meopta as their sales and marketing agency in the Midwest U.S.," said Ken Johnson, Principal Partner. "We look forward to working together to deliver Meopta's European-quality, high-performance optical products to retailers and consumers in our territory."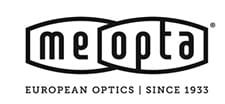 About Meopta
The Meopta Group is a U.S. family-owned, global company with facilities in the United States and Europe. Founded in 1933 in Czechoslovakia (now the Czech Republic), Meopta is a leading manufacturer & partner to many of the world's finest optical brands. Meopta conceives, develops and manufactures precision optical and electro/optical systems for semiconductor, medical, aerospace and military industries as well as for consumer markets.
For more information regarding Meopta, please visit www.meoptasportsoptics.com.