New Jersey – -(Ammoland.com)- The Association of New Jersey Rifle and Pistol Clubs summer archery program starts this Saturday, July 7th, 2018.
International Target Style Archery – 10 shooting lanes, offering 10 meter and 15-meter shooting distances, is designed for beginners, youth and women's programs with all equipment provided. This range is only in use during scheduled events.
See our Summer Archery Program Flyer here!
Join our Beginner Men's, Women's and Youth Summer Archery Programs!
Spend the Summer learning archery! All equipment is included!
Shooting from a platform, the Hunting-themed range offers 6 shooting lanes with numerous bag targets spaced at distances from 10 to 50 yards. The 400 fps rated targets to allow for most traditional, compound and crossbows using field point tips to be used.
This range is informal, lots of fun and open during normal range hours. Archery offers programs to members and non-members.
Please email: [email protected] to register for Archery!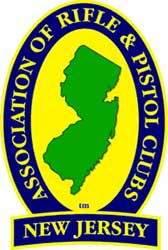 About Association of New Jersey Rifle & Pistol Clubs:The Association of New Jersey Rifle and Pistol Clubs, Inc. is the official NRA State Association in New Jersey. Our mission is to implement all of the programs and activities at the state level that the NRA does at the national level. This mission includes the following: To support and defend the constitutional rights of the people to keep and bear arms. To take immediate action against any legislation at the local, state and federal level that would infringe upon these rights. Visit: www.anjrpc.org