Bob Irwin highlights the latest self-defense and other shootings of the week. Read them and see what went wrong, what went right and what we can learn from self-defense with a gun.
USA –-(Ammoland.com)- The Ledger reports 06-21-18 in Winter Haven, Florida, Polk County Sheriff Grady Judd defended the actions of a Fort Meade man who shot three people Monday in a dispute over a missing pit bull named Princess.
The evidence so far indicates that the resident, age 48, was defending his life and that of his girlfriend when he drew a 9mm handgun on his front porch.
"The resident was defending himself and his girlfriend under the front porch of his house, under imminent threat," Sherriff Judd said at a Thursday afternoon news conference.
The Sherriff's office released a live recording of the resident's girlfriend calling 911. The girlfriend can be heard yelling: "We didn't touch your dog." There are more screams as gunshots erupt.
According to Sherriff Judd, the incident was the result of an assumption by the primary aggressor, a 30-year-old male, that the resident had stolen his dog.
The investigation showed the dog had simply followed the couple as they walked to a Dollar General store. As it had no collar or any identification, the dog was later picked up by others who took it to a shelter.
The 30-year-old with his roommates, a 22-year-old female, and an 18-year-old male, confronted the resident at his home. The Sherriff added they brought with them three other people who remained at a distance.
Sherriff Grady said the 30-year-old male was aggressive and his roommates moved in a threatening manner toward the resident. The resident warned the group that he had a gun and demanded they leave.
The female aggressor responded by saying that she also was armed though she was unarmed when taken into custody.
The resident told investigators that the group refused to leave, and that three came toward him. "One witness said, I know what a mob looks like and they were about to be stampeded," Sherriff Judd said.
The resident, a military veteran, shot his gun six times, striking the 30-year-old aggressor twice in the chest. His female roommate was killed by a bullet that struck the left side of her body. Her two surviving roommates were last reported in critical condition at Lakeland Regional Health Medical Center.
"We have one dead and two clinging to life all over the 30-year-old thinking these people took his dog," Sherriff Judd said, adding that he likely will face criminal charges in the death of his roommate. "It's a sad situation."
Comments: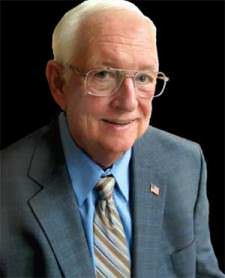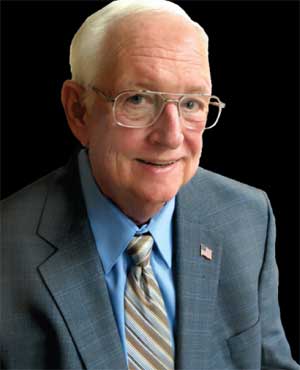 The Sherriff said it's up to the State Attorney's Office to decide whether charges are warranted in the shooting,
The various reports on this incident are somewhat confused, but I believe this is about the gist of it.
Bob Irwin, Las Vegas
About Bob Irwin
Bob is retired after 30 years of ownership of The Gun Store & Indoor Range in Las Vegas. He continues his 2A issues show "Fired Up with Bob Irwin" on YouTube and on KLEY 1230 AM, The Nevada Talk Network on Saturdays at 9 a.m. This is 8 Nevada stations. Streamed world wide.
As a firearm instructor of Concealed Firearm Applicants, Armed Security Officer and Law Enforcement Academies over his career, Bob appears frequently as an expert witness for firearm & use of force cases in Federal, State, and local courts.
---
---