Jum and Mary Clary review the price point Caldwell Matrix Rifle & Handgun Shooting Rest in this range test and find you can not beat the price for a solid but basic rifle or pistol rest.
USA – -(AmmoLand.com)- Over the years we have accumulated quite a collection of "high end" shooting rests. You know, the kind that we all use to make precise elevation and windage adjustments when shooting.
They are great, but unnecessary for the weekend plinker or seasonal hunter. Don't get me wrong, if you can afford one and don't mind hauling a 15-20 pound piece of equipment from your vehicle to the range, then so be it. However, if you have ever wished for a solid shooting rest that didn't strain your back when carrying it, the Matrix is for you.
The Matrix is a solid, well-constructed rest that will handle lever actions, bolt actions and AR platform rifles with ease, yet weighs in at about 5 pounds. The tough polymer two-piece sliding frame absorbs a lot of the recoil, yet makes it easy to move around on a bench.
IIllustration courtesy of Caldwell Shooting Supplies
If you are sighting in a target rifle, you probably wouldn't want the Matrix, as there is no windage adjustment and the front elevation adjustment is not as precise as required for something like F-Class or Benchrest competition. However, if you want to get a newly mounted scope on paper, re-align a scope, check to make sure that your gun is still shooting properly, or just want to play……… the Matrix is something you should consider.
Now, don't get us wrong…. this is not a second-rate rest. The elevation cradle utilizes a spring-loaded riser which is easily operated with one hand and locked into place via a second knob. This design has produced a no-wobble elevation adjustment.
The "overmolded" front and rear cradle not only protect the finish on your guns but they provide solid support without giving or play.
Not only will it handle any rifle design on the market, but by removing the back half, simply by loosening the two screws and sliding the rear frame out…. you have a perfect pistol shooting rest. And, as an extra bonus, the rest for the pistol also serves as a convenient storage compartment for some cleaning clothes or extra ammo.
We were both very impressed with the versatility of this rest as well as its affordability. With an MSRP of $64.99, (Amazon Deal $38.24 & FREE Shipping.) it has no equal in the marketplace. In fact, the Matrix is what Jim grabs everytime that we head to the range for testing or just plain fun. It may not have all the "bells and whistles" of our more expensive rests, but it is easier to carry and move around on the bench, performs just as well with every gun that we have used and it has NOT affected our accuracy in shooting.
Bottom Line: The Matrix is not fancy, but it gets the job done and is priced right!
---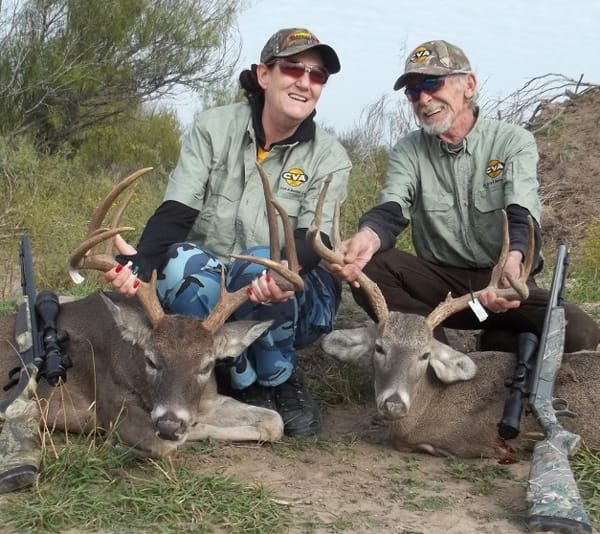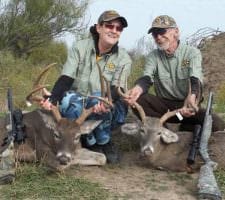 About Jim and Mary Clary:
Jim and Mary Clary have co-authored over six hundred published articles (and counting) on shooting and hunting. You can read many of them on AmmoLand News.
Some of the links on this page are affiliate links, meaning at no additional cost to you, Ammoland will earn a commission if you click through and make a purchase.