Bob Irwin highlights the latest self-defense and other shootings of the week. Read them and see what went wrong, what went right and what we can learn from self-defense with a gun.
USA –-(Ammoland.com)- WRAL TV 5 (NBC) reports 07-18-18 in Durham, North Carolina, the clerk at the Guess Road Mini Mart at 2014 Guess Road in Durham has an amazing story to tell.
The clerk said at 9:30 P.M. a customer brought beer to the counter, then pulled a gun and declared his intention to rob the store. He reacted by grabbing the robber's gun, pulling it away and shooting the robber with his own gun.
"I took the gun from his hand, and we fight before I take the gun. And then I took the gun from him and shot him two times," the clerk said.
He added, "It was scary. He wanted to shoot me. It was so scary," noting that it was the first time he had ever fired a gun. When the suspect ran, the clerk called the police.
Police said they found the 38-year-old suspect on Hillcrest Drive with a gunshot wound to his legs just before 10 p.m. They linked him to a report of a shooting and robbery at the nearby store.
After he was treated at an area hospital, the suspect was charged with attempted robbery with a dangerous weapon and possession of a firearm by a convicted felon. He was being held at the Durham County Jail on $300,000 bond.
The clerk said the experience has him considering getting a gun of his own. Police say the store clerk would not be charged for his role in the incident.
Comments:
Most states outside of the "left coast" and New England allow self-defense against an armed robber. This case is all about the timing.
Here we have a felon pointing a gun at an unarmed victim.
Fighting over control of the gun the clerk spins the gun around and fires two shots right then, in the split second that he controls the gun or they are both in some control of the weapon, it is still self-defense.
It could be argued that the clerk shot an unarmed man. If he waits for a half a beat as the would-be robber turns away to run out, it is not so clear.
If he follows the criminal out and shoots him a minute later, it's likely a murder. Five minutes later, it is a murder. Hopefully, surveillance video will exonerate the shooter.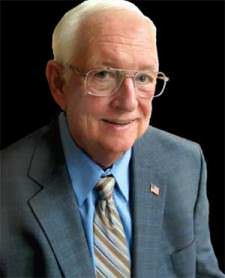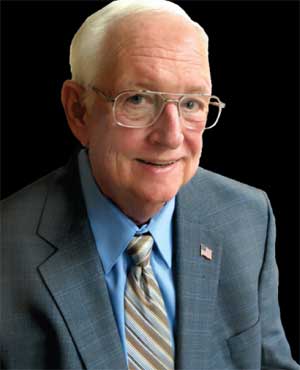 Bob Irwin, Las Vegas
About Bob Irwin
Bob is retired after 30 years of ownership of The Gun Store & Indoor Range in Las Vegas. He continues his 2A issues show "Fired Up with Bob Irwin" on YouTube and on KLEY 1230 AM, The Nevada Talk Network on Saturdays at 9 a.m.
As a firearm instructor of Concealed Firearm Applicants, Armed Security Officer and Law Enforcement Academies over his career, Bob appears frequently as an expert witness for firearm & use of force cases in Federal, State, and local courts.