USA – -(AmmoLand.com)- The need for a good lantern in any base camp while hunting is a no-brainer. It is also not a bad idea to have one around the house in case of a power outage.
Before the advent of LEDs, we had a choice of Coleman white gas lanterns, propane lanterns, oil/kerosene lamps and battery lanterns with incandescent or fluorescent bulbs. Coleman and propane lanterns were the brightest and most popular, but the mantles tended to break if you bumped the lantern too hard, or it fell over, and the fuel was very flammable. Their combustion byproducts were deadly; they could only be used safely where there was good ventilation. These were their major short-comings.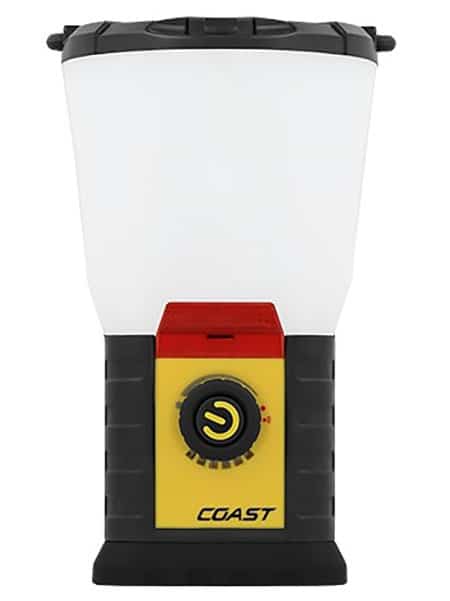 After LEDs were developed, it was not long before they were incorporated into area lanterns, rendering most other lantern types obsolete. LED lanterns are bright, safe and offer long battery life. The Coast EAL20 LED lantern can safely be used anywhere, including in your house. This is a major advantage over propane and white gas lanterns.
Oh, we still keep a propane lantern on hand with new mantles as an emergency backup. Call Jim old-fashioned in that respect, as it would be a lot easier to simply carry some extra batteries and buy an additional EAL20. (I am working on him!)
COAST EAL20 Lantern Specifications
Bulbs: 9 CREE LEDs
Lumens: High – 375
Runtime: High – 50 hours, Low – 80 hours
Weight: 1.1 pounds
Height: 8.25 inches
Base Diameter: 4 inches (10.7 cm)
4-Mode Switch: High, Energy Saving, Solid Red, Flashing Red
Batteries: 4 x D cells (not included)
Warranty: 5 Years (materials and workmanship)
There are a few LED lanterns on the market that have a higher lumen output, but they utilize more batteries and have substantially shorter run times.
The Coast EAL20 is, arguably, one of the best compromises available. It uses four D cell batteries, provides 50 to 80 hours of runtime and offers a 375-lumen max output. There is even a handy carrying handle. It is weather and impact resistant. Using the mode switch, you can cycle between high, low (energy saving), red and flashing red light modes.
The flashing red light mode makes the EAL20 a handy light to have in your vehicle in case of a breakdown, or accident.
With a 2018 MSRP of $60, the Coast EAL20 has to be one of the best lantern deals around.
---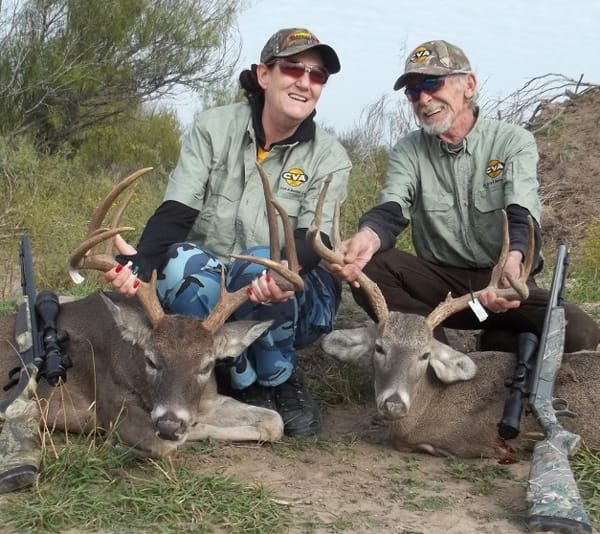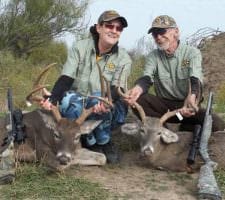 About Jim and Mary Clary:
Jim and Mary Clary have co-authored over six hundred published articles (and counting) on shooting and hunting. You can read many of them on AmmoLand News.