Bob Irwin highlights the latest self-defense and other shootings of the week. Read them and see what went wrong, what went right and what we can learn from self-defense with a gun.
USA –-(Ammoland.com)- WFLA TV 8 (On your side) reports in 07-28-18 in Lakeland, Florida, A Polk County man is facing charges after deputies say he shot a thief stealing beer from the convenience store he co-owns with his father at the Shell gas station on Combee Road North.
Deputies say the 43-year-old suspect went into the store around 11:40 P.M., grabbed three 18-packs of Natural Ice beer worth $36, and walked out of the store without paying.
The 22-year-old co-owner grabbed a 9mm handgun from the office and ran out to confront him.
Surveillance video shows the suspect tossing the stolen beer into the passenger seat of his car, getting in and shutting the door. The young co-owner is then seen running up to the car and pointing the gun at the thief.
The co-owner fired as the suspect was backing his car up to leave. The suspect drove away but crashed at the intersection of East Main Street and Fish Hatchery Road.
He was transported Lakeland Regional Health Medical Center to be treated for a gunshot wound to his left arm and chest. He's currently in critical condition.
The 22 year old co-owner was arrested and charged with shooting into an occupied vehicle and attempted second-degree murder.
The robbery suspect has 12 prior felony charges and nine prior misdemeanors including robbery, firing a missile into a dwelling, battery, grand theft and grand larceny. He's been sentenced to Florida State prison four times and just released on June 12, 2018.  The shop owner had no previous criminal record.
Comments:
Another case of stopping a property crime with a gun but here we have an arguable citizen's arrest of the suspect. The suspect then apparently attempts to run over the person trying to detain him for police.
When you yell "stop" at a criminal, sometimes they don't. Be prepared for resistance! In this incident the thief has a long criminal history and is certainly looking at a long time in prison. And so he makes the decision to risk everything to escape.
When all this is sorted out, hopefully the charges against the store co-owner will be dismissed.
We can all understand the young co-owner not wanting the thief to get away with stealing his store's property.
In retrospect, with the video survelence, it would have been so much easier to just call 911, describe the thief, his vehicle and stay inside the store.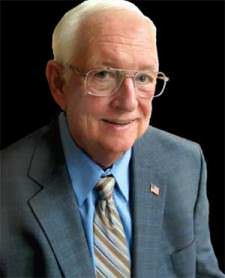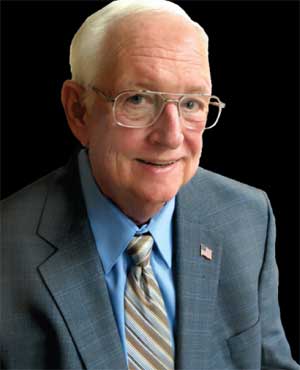 Bob Irwin, Las Vegas
About Bob Irwin
Bob is retired after 30 years of ownership of The Gun Store & Indoor Range in Las Vegas. He continues his 2A issues show "Fired Up with Bob Irwin" on YouTube and on KLEY 1230 AM, The Nevada Talk Network on Saturdays at 9 a.m.
As a firearm instructor of Concealed Firearm Applicants, Armed Security Officer and Law Enforcement Academies over his career, Bob appears frequently as an expert witness for firearm & use of force cases in Federal, State, and local courts.