Newington, N.H. –-(Ammoland.com)- SIG SAUER Electro-Optics is pleased to announce that the award-winning Ballistic Data Xchange (BDX) Rangefinder and Riflescope System is now available in retail stores for hunting season. BDX is a rangefinder and riflescope system that uses your ballistics, environmental conditions, and Bluetooth to illuminate the exact holdover dot. The BDX System is simple, fast, and intuitive – just Connect The Dot.
To use the BDX Rangefinder and Riflescope system, simply download the "SIG BDX" app, pair the KILO BDX Rangefinder and SIERRA3BDX Riflescope, set up your ballistic profile, and you are ready to hunt. Once you are in the field, range your target, put the ballistic holdover dot on the target, pull the trigger, impact.
The BDX family of rangefinders includes: KILO1400BDX, KILO1800BDX, KILO2200BDX, KILO2400BDX, and KILO3000BDX rangefinding binocular. These rangefinders include many of the unrivaled features that the KILO name was built on: Lightwave DSP digital rangefinder engine, Hyperscan with 4 times per second scan rate, RangeLock, and the Lumatic auto-adjusting display.
The SIERRA3BDX riflescopes are available in 3.5-10x42mm, 4.5-14x44mm, 4.5-14x50mm, and 6.5-20x52mm, and have the look, feel, weight, and size of traditional riflescopes. The riflescopes feature HD glass for superior resolution and optical clarity, 30mm main tubes, side-focus parallax adjustments, and the LevelPlex™ digital anti-cant system. The BDX-R1 Digital Ballistic Reticle is the evolution of holdover, with a second focal plane reticle that scales your ballistic holdover dot with magnification like a first focal plane reticle, providing a ballistic solution out to 800 yards with 1 MOA of accuracy.
Rounding out these superior features is SIG SAUER's kinetic energy transfer indicator: KinETHIC. KinETHIC provides hunters assistance in assuring an ethical hunt by indicating when energy on target drops below a threshold that can be set by the hunter using the BDX App.
The SIG SAUER BDX System was recently awarded the 2018 Golden Triggr Award for "Innovation in Optics" at Triggrcon which showcases the newest, most innovative products in the firearms industry.
The complete SIG SAUER Electro-Optics BDX Rangefinder and Riflescope system retails for $699 – $1,399.
---
About SIG SAUER, Inc.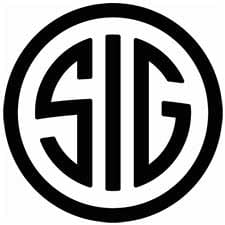 SIG SAUER, Inc. is a leading provider and manufacturer of firearms, electro-optics, ammunition, airguns, suppressors, and training. For over 100 years SIG SAUER, Inc. has evolved, and thrived, by blending American ingenuity, German engineering, and Swiss precision. Today, SIG SAUER is synonymous with industry-leading quality and innovation which has made it the brand of choice amongst the U.S. Military, the global defense community, law enforcement, competitive shooters, hunters, and responsible citizens. Additionally, SIG SAUER is the premier provider of elite firearms instruction and tactical training at the SIG SAUER Academy – a world class, state-of-the-art, 140-acre training facility. SIG SAUER is headquartered in Newington, New Hampshire, and has more than 1,700 employees across eight locations, and is the largest member of a worldwide business group that includes SIG SAUER GmbH & Co. KG in Germany. For more information about the company and product line visit: sigsauer.com.