Bob Irwin highlights the latest self-defense and other shootings of the week. Read them and see what went wrong, what went right and what we can learn from self-defense with a gun.
USA –-(Ammoland.com)- KTUL TV 8 in Tulsa reports 08-20-18 in Rogers, County, Oklahoma, Sheriff Scott Walton said a woman was house sitting at a home just west of Inola when two men tried to break in.
As she was calling 911, one of the men got inside the home and tried to take away her gun. She fought back, hitting him in the face, to retain the weapon.
A neighbor heard the commotion and went to help the woman
The house sitter handed the neighbor her gun and he fired a warning shot, but the intruder had already jumped out of a window.
Apparently hearing the shot, that suspect came back toward the neighbor prompting the neighbor to fire two more warning shots before the suspect finally stopped.
Inola police and Rogers County sheriff's deputies showed up shortly thereafter and tried to take the suspect into custody, having to use force to contain him.
The second suspect, also resisted arrest by head butting a deputy. That suspect was Tased twice before he was taken into custody.
Sheriff Walton said "These guys are very fortunate, they are fortunate to not be dead right now. Especially the intruder that was coming in." (As quoted)

The Sherriff added "I'm certain the lady would have been well in her rights had she emptied that gun on somebody who was trying to take it away from her when she was trying to defend herself in a residence that she had legal right to." (As quoted)
The sheriff said he believes the two men were under the influence of something. No one was injured in the incident. Both men face a number of felony charges.
Comments:
As I often say, no two shootings are ever exactly the same. This is my first case of a victim handing their gun to another person to use it for them.
The house sitter was clearly within bounds to point a firearm at this intruder, and would be correct in shooting him herself if she chose too.
As luck would have it, nobody was hit, and apparently no property damage either. That being said, warning shots are not generally recommended as every round fired hits something. Sometimes that something is really expensive or really preciouse.
My guest, Firearms Attorney Donald Green offered had the helpful neighbor injured or killed a bystander, he could be held liable for a criminal acts or civil damages as a co-conspirator in the incident.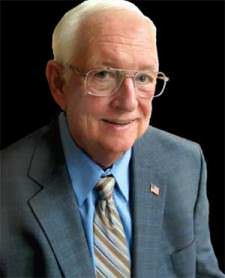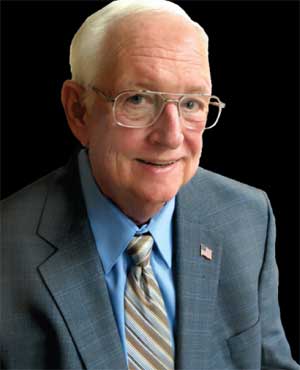 Bob Irwin, Las Vegas
About Bob Irwin
Bob is retired after 30 years of ownership of The Gun Store & Indoor Range in Las Vegas. He continues his 2A issues show "Fired Up with Bob Irwin" on YouTube and on KLEY 1230 AM, The Nevada Talk Network on Saturdays.
As a firearm instructor of Concealed Firearm Applicants, Armed Security Officer and Law Enforcement Academies over his career, Bob appears frequently as an expert witness for firearm & use of force cases in Federal, State, and local courts.