USA – -(AmmoLand.com)- There are more flashlights on the market than fleas on a dog.
The question facing every buyer is no longer, how many lumens does the unit put out, but what are its features and how is the quality. Most of the newer units on the market are equipped with CREE LEDs and put out between 200 and 1,000 lumens. But, caveat emptor applies more than ever. There are a lot of units on the market that will put out 800-1,000 lumens; but, they are so poorly constructed as to remind one of the low-quality products that came out of Japan right after WWII. And, none of these units are ever tested to ANSI/FL1 standards.
With all of the above in mind, what do you look for in quality flashlights? First: Make sure that they are tested and rated to ANSI/FL1 standards. ANSI/FL1 standard requires that the light withstands repeated 3-meter drops on hard surfaces and still function. Basically, that simulates the accidents that one would expect to encounter in everyday use. And second: It is desirable that the flashlight has a focusing capability. While it may nice to "flood" an area with light, it is frequently desirable to be able to tighten up the beam to enhance the details and resolution of the target.
The COAST HP7R meets both of those criterion and more. The 300-lumen output is more than adequate for the majority of uses and the long-range focusing feature is superior to anything else on the market. There are a lot of lights which claim to focus, and they do… But, only at close range. The HP7R permits focusing all the way out to its 1154 foot workable beam distance. To be able to pinpoint an object at long range is a real benefit, whether you are a camper, hunter or backpacker. And, that doesn't even consider the incredible benefit this light would be to law enforcement officers.
The machined aluminum case of the HP7R is virtually indestructible. With all of the above qualities, we almost forgot to mention one of the best features…. it is rechargeable! The lithium-ion battery can be charged directly by turning the tail-cap and pulling it up to expose the Pro-Tek USB charging port. To ensure that you always have a charged battery, COAST includes two lithium-ion battery packs and a AAA battery cartridge with the light. As one would expect, AC and DC adapters are included. As such, you can keep this light charged whether you are at home or in your vehicle, or use the AAA batteries as backup.
In case you don't like black, the HP7R is available in four additional colors:
The specifications & components for the HP7R are:
Beam Optics: CREE LED with Long Range Focusing with Strobe capability
Light Output (high): 300 lumens on lithium-ion battery
265 lumens on AAA alkaline batteries
Beam Distance (high): 1154 feet / 352 meters on lithium battery
1070 feet / 326 meters on AAA alkaline batteries
Runtime (high): 7 hours on lithium batteries / 1-hour & 45 minutes on alkaline batteries
Light Output & Distance (low): 30 lumens @ 364 feet (111 meters)
Runtime (low): 33 hours
Unit Length: 6.125 inches / 15.55 cm.
Unit Weight: 7.2 ounces / 204 grams
Lithium-Ion Batteries: 2 included
Alkaline Battery Cartridge Case: Included with 4 AAA batteries
Wall mount: Included
Nylon Belt Sheath: Included
AC/DC adapters: Included
Given the optical features and quality of this unit, plus the extra "goodies" that COAST has included, the 2018 MSRP of $140 (less $$ online) is not a bad price. When you consider that the HP7R has a lifetime warranty, it is a very good price.
---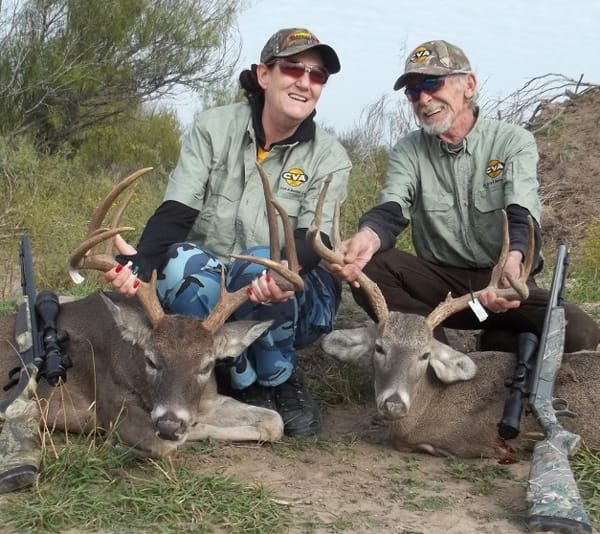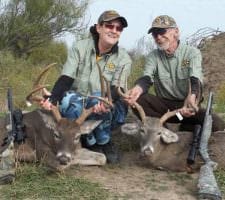 About Jim and Mary Clary:
Jim and Mary Clary have co-authored over six hundred published articles (and counting) on shooting and hunting. You can read many of them on AmmoLand News.