Bob Irwin highlights the latest self-defense and other shootings of the week. Read them and see what went wrong, what went right and what we can learn from self-defense with a gun.
USA –-(Ammoland.com)- FOX TV 2 & 32 reported 08-20-18 in Fountain, Colorado, a Greyhound bus headed to Denver crashed about 7 p.m. on northbound Interstate 25 close to the South Academy overpass.
Police said a 47-year-old passenger was threatening the driver and the other 26 passengers with a knife.
He gained access into the secured area of the bus and tried to attack the driver while purposely grabbing the steering wheel. That caused the bus to veer off the highway and crash.
Another passenger confronted the attacker and he then chose to break out a window and jump from the bus apparently trying to escape.
After getting away from the bus, the knife wielder was confronted by a passerby, who was armed with a gun.
Upon seeing the armed citizen's firearm, the suspect dropped the knife and surrendered. He remained at the scene until law enforcement arrived.
The attacker was booked into the El Paso County Jail and has been charged with felony criminal mischief, hindering public transportation, felony menacing with a weapon, assault and reckless endangerment.
Comments:
Another instance of an armed citizen being at the right place at the right time. Law Enforcement is rarely present when violent crimes take place as most criminals and mental cases tend to commit their crimes when the cops are not around.
No one on the bus was armed of course due to Greyhound rules. I ran into that policy when I was in college. I assume their rules are still the same.
We are all aware how unarmed victims make easy targets.
This passerby appears to have stopped at the bus "accident" to help and discovered it was actually a crime in progress.
His quick thinking and ability to carry his firearm probably saved a lot of lives.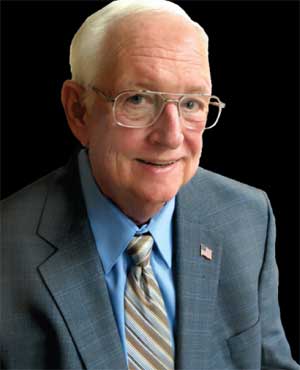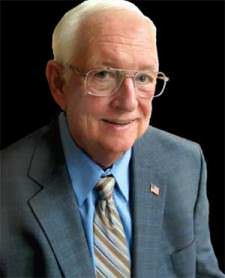 Bob Irwin, Las Vegas
About Bob Irwin
Bob is retired after 30 years of ownership of The Gun Store & Indoor Range in Las Vegas. He continues his 2A issues show "Fired Up with Bob Irwin" on YouTube and on KLEY 1230 AM, The Nevada Talk Network on Saturdays.
As a firearm instructor of Concealed Firearm Applicants, Armed Security Officer and Law Enforcement Academies over his career, Bob appears frequently as an expert witness for firearm & use of force cases in Federal, State, and local courts.