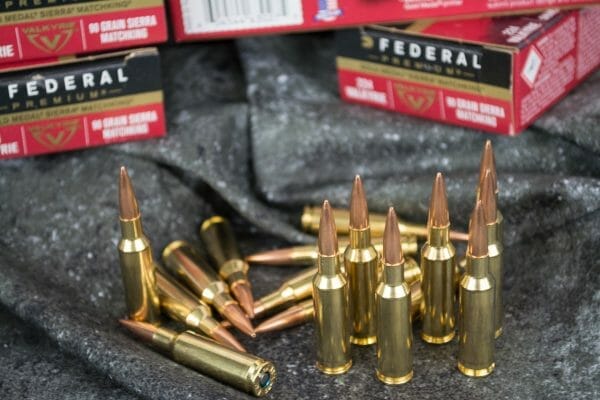 Ankeny, IA –-(Ammoland.com)- The 2018 Caliber Awards Finalists have been selected for the 2nd annual NASGW-POMA Caliber Awards.
The National Association of Sporting Goods Wholesalers (NASGW) in partnership with the Professional Outdoor Media Association (POMA), have chosen the top products in six categories including: Best New Rifle, Best New Handgun, Best New Shotgun, Best New Ammunition, Best New Optic, and Best New Accessory. An independent panel of 18 industry judges will select the winners in each category as well as a Best Overall New Product. In order to qualify, manufacturers needed to be a NASGW member in good standing, the product must have been publicly released between the end of last year's NASGW Expo and the beginning of this year's Expo, and submission of the products was required through the NASGW Expo New Product Showcase, found on the NASGW Expo website and NASGW Connect mobile app.
"NASGW is excited to partner with POMA on the 2nd Annual Caliber Awards," said Kenyon Gleason, NASGW president. "In our second year of the Caliber Awards there was even more excitement as we received a growing number of submissions for many of the amazing products that hit the market in the past year."
The Caliber Awards offer a unique, unbiased approach to recognizing and honoring new innovative products. The voting panel is comprised of the people who buy and sell these products on a daily basis as well as the media members who review and report on these products in the field.
"POMA is honored to partner with NASGW to once again award some of the best new products within the shooting sports industry," said POMA Executive Director Kevin Orthman. "This year's innovation is quite evident and it is exciting to see these companies pushing the industry to new heights."
Being chosen as a finalist is an honor itself. Over 120 submissions were narrowed down by the panel to three finalists in each category. Judges were asked to consider the uniqueness, market need, the value of the product, the ingenuity, and presentation. The finalists for this year's Caliber Awards are:
Accessory
American Tactical, Inc – ATI 9mm Conversion Adapter
Crimson Trace – LS-250G Laser Saddle
Mantis – MantisX2
Optic
ATN Corp – ATN X-Sight 4K Pro 5-20x
SIG SAUER – BDX (Ballistic Data Exchange) System
Torrey Pines Logi, Inc. – T20 Thermal Imager/Gunscope
Shotgun
O.F. Mossberg & Sons, Inc. – 590 Mag-Fed
LKCI – Omega AR-12
Remington – 870 DM
Rifle
Bergara – Premium Series HMR Pro
FoldAR – FoldAR15
Nosler – Model 48 Long Range Carbon
Ammunition
Ammo Inc. – STREAK Ammunition
Vista Outdoor – Federal Premium 224 Valkyrie
Vista Outdoor – Federal Premium Heavyweight TSS
Handgun
FN America – FN 509 Tactical
Ruger – Security-9
SIG SAUER – P365 9mm (Micro Carry)
Winners for the all-new Caliber Awards will be announced on October 16 at the NASGW Annual Awards Dinner during the NASGW Expo in Pittsburgh, PA. The Annual Awards Dinner will also feature NASGW's Annual Leadership Awards, honoring the year's strongest two-step distribution manufacturing partners. Tickets can be purchased online through the NASGW Expo website at nasgwexpo.org.
---
About NASGW
The National Association of Sporting Goods Wholesalers is comprised of wholesalers, manufacturers, independent sales reps, media and service providers – both national and international – all of whom are primarily focused on shooting sports equipment and accessories. As a trade association representing the business interests of its members, NASGW's mission is to bring shooting sports buyers and sellers together. For more information about the NASGW, visit the association's website at www.nasgw.org.
About POMA

POMA continues to uphold its tradition of promoting excellence in communications at all levels. This includes connecting the companies and organizations whose focus is the outdoor industry with the content creators who can help tell their stories and promote their products.