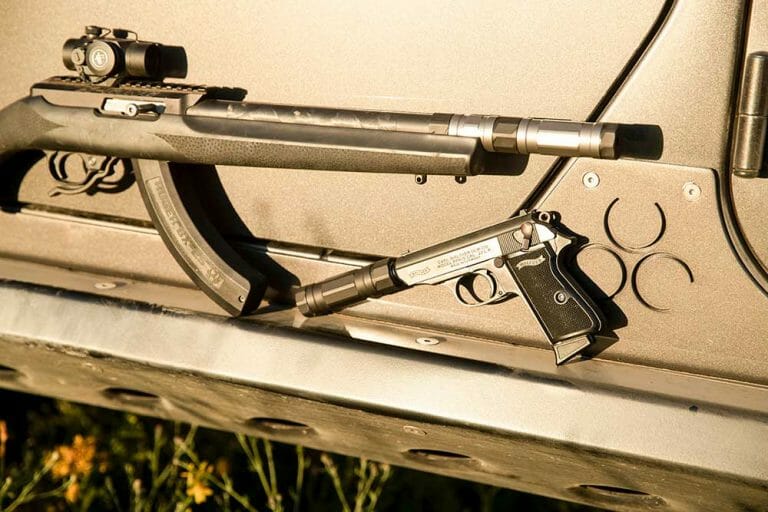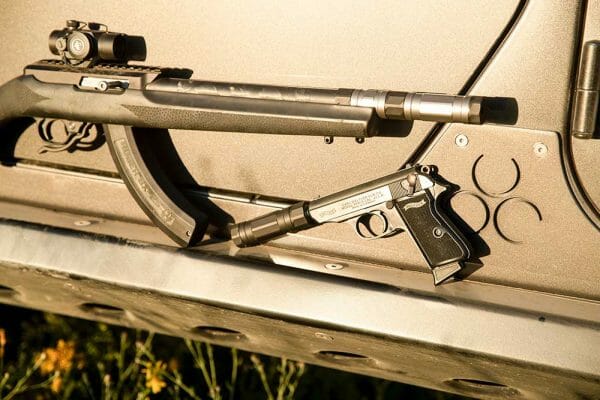 WEST VALLEY CITY, UT –-(Ammoland.com)- SilencerCo has unveiled a new .22 suppressor that is aimed to silence the rimfire market and to commemorate the company's 10-year anniversary.
The Switchback 22 allows users to choose between three lengths, with the long configuration optimized for either a pistol or rifle host. As the most versatile rimfire silencer ever developed, the Switchback 22 is the first to use rocket propulsion principles. This approach to engineering results in non-intuitive baffle reversal and reduces the sound report on a .22LR rifle to an unheard-of 108 dB (with subsonic ammunition).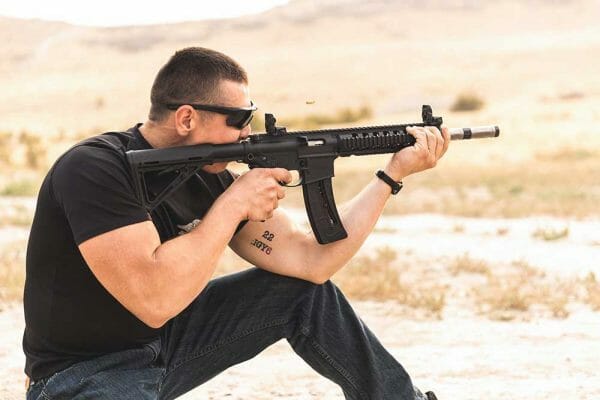 SilencerCo is not new to creating modular products—they blazed the market on modularity with the Salvo 12 in 2014. Two years later the Osprey Micro 22 continued the legacy of modularity. SilencerCo then successfully launched the first and only integrally suppressed 9mm pistol on the market, the Maxim 9, which supports modularity with its short and long configurations.
"Gas flow can be sped up or slowed down by tapering a bore wider or tighter," said Jake Turnblom, SilencerCo engineer. "Cones act as a nozzle (to speed up) or a diffuser (to slow down) gases in propulsion.The effect a cone has completely flips when transitioning to or from supersonic or subsonic velocities. Using cones (by flipping them) as supersonic diffusers is what led to the discovery of improved suppression on rifles."
Finished in raw titanium with black nitride end caps and coupler, the Switchback 22 has a MSRP of $499 and can be configured into three sizes. On a rifle, the suppressor is hearing-safe in the shortest configuration of 2.5 inches with a weight of only 3.2 oz. The medium configuration is 3.59 inches and 4.3 oz, while the long is 5.75 inches and 6.5 oz.
SilencerCo dealers will have the chance to purchase the Switchback 22 from distributors starting today. If a customer is interested in getting their hands on one, they should reach out to their local FFL/SOT.
---
About SilencerCo: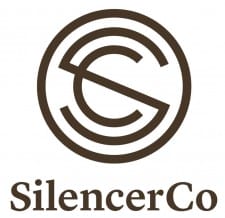 Ten years ago the dream began with two men that founded it all. They started from scratch. They learnedto machine metal. They shaped their dreams. They created SilencerCo. A decade later, SilencerCo is the largest silencer manufacturer in the world, nestled in the desert of the American West.
We're shooters, too. We know the struggle of finding quality product that performs. We know stupid happens, which is why our lifetime warranty covers stupid…once. We set the standard for quality and innovation. From the first non-round pistol silencer, to the first integrally suppressed 9mm pistol, we continue to raise the bar for the industry. We don't settle for less than perfection. We shoot for short, light, and quiet, but we make noise when it matters —we fight for your second amendment rights. Loudly.