Fountain Valley, CA –-(Ammoland.com)- SureFire, LLC, manufacturer of the world's finest—and most innovative—illumination tools and tactical products, is proud to announce the launch of the all new M600U Scout Light.
Powered by two 123A batteries, the M600U is a lightweight weaponlight featuring an ultra-high-output LED that delivers 1,000 lumens of blinding white light. A proprietary TIR lens shapes the recoil-proof LED's light into a beam with plenty of reach but enough surround light to accommodate peripheral vision, making the M600U ideal for medium to longer range applications. The rugged M600U attaches quickly and securely to any MIL-STD-1913 rail via its integral thumbscrew clamp. Constructed of lightweight aerospace aluminum, Mil-Spec Hard Anodized finish, and O-ring sealed to keep out the elements, the tough M600U will endure combat-like conditions without any sacrifice in weapon maneuverability.
The light is activated by either clicking its pushbutton tailcap switch or by pressing the pressure-activated tape switch on select models.
SureFire M600 Ultra Scout Light Features
Virtually indestructible ultra-high-output LED generates 1,000 lumens of blinding light; produces tactical-level light for 1.25 hours on two 123A batteries
TIR lens shapes versatile beam with enough reach and surround light for medium- to longer-range operations
Hard Anodized aluminum body, tempered window & O-ring seals make light rugged, durable, and combat ready
Activation via Z68 momentary/constant-on pushbutton switching with protective shroud
M75 Thumbscrew mount attaches quickly & securely to MIL-STD-1913 rail
To learn more, go to: https://www.surefire.com/m600u-z68-scout-light.html
---
About SureFire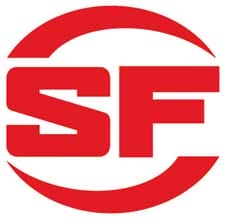 Located in Fountain Valley, California, SureFire, LLC is the leading manufacturer of suppressors, high-performance flashlights, weapon-mounted lights, and other tactical equipment for those who go in harm's way, or anyone who demands the ultimate in quality, innovation, and performance. SureFire illumination tools are used by more SWAT teams and elite special operations forces than any other brand. SureFire is an ISO 9001:2008-certified company.